Difference between revisions of "Eclipse DemoCamps November 2013/Frankfurt"
Line 64:
Line 64:
 

#Julia Szalay

 

#Julia Szalay

 

#Christine Bodendiek

 

#Christine Bodendiek

 
+
---
Revision as of 08:59, 14 November 2013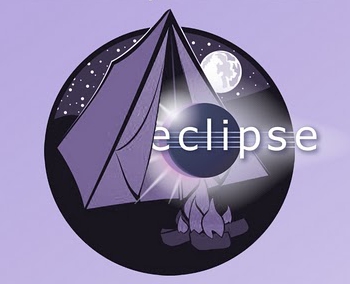 What is an Eclipse DemoCamp?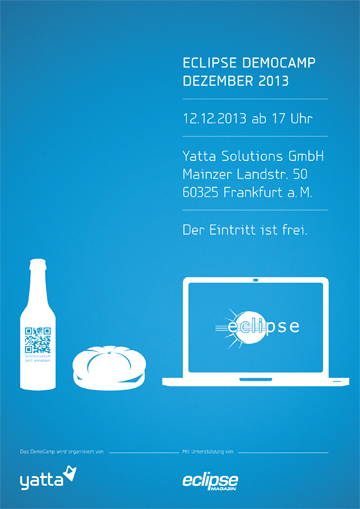 Location
Yatta Office Frankfurt
Mainzer Landstr. 50
60325 Frankfurt a. M.

LatLong: 50.1109392, 8.6639151
Date and Time
Thursday, December 12th, 2013, opening 17:00
Sponsors
This Eclipse DemoCamp is sponsored by Yatta Solutions GmbH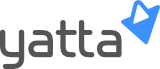 Mediapartners
Software & Support Media GmbH is supporting the Eclipse DemoCamp Software & Support Media GmbH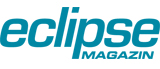 Organizer
Manuel Bork, Yatta Solutions
Agenda
TBD
After Event
TBD
Presenters / Call for Demos
If you would like to present at this event, please add your proposal here. Depending on the number of submitted demos, we may have to limit the number of presented demos.
Werner Keil, Creative Arts & Technologies - ETCS - Iron Horse running safely with Eclipse - An overview of ETCS (European Train Control System) standards, the OpenETCS initiative and where they use Eclipse
Puppet to the rescue by Steffen Pingel: An introductory overview of puppet based on our experience of fully automating management of the Mylyn test infrastructure
Kai Kreuzer (Deutsche Telekom): Eclipse SmartHome - Enabling the Intranet of Things
Who Is Attending
If you plan on attending please add your name and company to the list below. If you have any trouble with the wiki, just send an email to Manuel Bork.
Kai Kreuzer, Deutsche Telekom
Uli Merkel
Karl Schmitt, Competence Center DB Schenker
Adalbert Biadatz
Kerem Seyhan
Julia Szalay
Christine Bodendiek
Julia Szalay