Eclipse DemoCamps November 2012/Kaiserslautern
Location
Aula of the IT-Campus, Europaallee 10, 67657 Kaiserslautern, Germany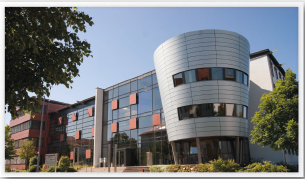 Date and Time
22nd of November 2012, starting at 17:00
To give everybody a chance to present their projects, we are limiting the presentations to 15 minutes. The timetable will be available later.
As compensation for the short timespan, we are offering space for all participants to set up a laptop and to answer any further questions after the main presentation. This way, all visitors can talk in-depth about the themes that particularly interest them.
This will take place in a casual atmosphere with good food and beverages.
We have one more request to all participants: In order to have enough food and drink for everyone, it is important that we know how many people want to come. Therefore, if you haven't registered, or if you are bringing extra people, please let us know.
We are looking forward to a great evening with you.
Deadlines
07.11.2012: Submission of suggestions for presentations (i.e. make entry in this wiki, preferably together with a 3-7 sentence abstract.)
14.11.2012: Selection of submissions
20.11.2012: Suggest demonstrators
Sponsors
Organizer
Presenters
If you would like to present at the DemoCamp, please feel free to add your name and topic to the list. Depending on the number of people interested we may have to limit the number of presenters and time of each demo.

Please note: All presentations will be held in German
Demonstrators
You created an nice application with eclipse software and show it to others? Just bring your own device and present it at the Demo Camp. Please let us know here what you like to show.
Who Is Attending
Please add yourself to this list if you are going to attend this DemoCamp.
Claudia Könnecke, verit Informationssysteme GmbH
Torsten Stolpmann, verit Informationssysteme GmbH
Patrick Reilly, verit Informationssysteme GmbH
Dino Coppola, Software Ingenieurdienstleistungen
Heiner Westphal, verit Informationssysteme GmbH
Fabian Klaffke, Fachhochschule Kaiserslautern
Björn Decker, BASF SE
Markus Knittig
Jürgen Schumacher Empolis Information Management GmbH Kaiserslautern