Difference between revisions of "Eclipse DemoCamps November 2011/Poznan"
Line 165:
Line 165:
 

#Mohamed Belghazi

 

#Mohamed Belghazi

 

#Jakub Krajniak

 

#Jakub Krajniak

 
+
 

# YOU!

 

# YOU!

 
 
---
Revision as of 17:20, 21 November 2011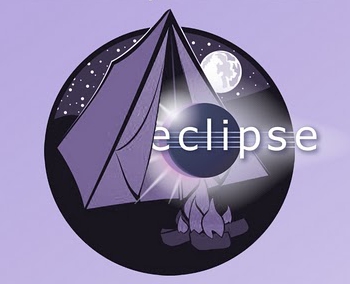 What is an Eclipse DemoCamp?
Location
Klub, Galeria, Pub ul. Szyperska 2 61-754 Poznań http://www.klubzak.pl/
Date and Time
24 November, 2011, Start: 6.30 p.m. !
Sponsors
This Eclipse DemoCamp is sponsored by SII, Eclipse Fundation and O'Reilly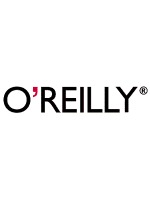 Partners
If your company is willing to co-sponsor this event, please contact Natalia Klimasz
Organizer
Natalia Klimasz - IBM Eclipse Support Center
Łukasz Stachowiak - Poznań JUG / Espeo Software
Agenda
Time, Topic, Presenter/Company, Duration

18:00 - 18.30, Start with registration
18.30 - 18.40, EDC Kick off! N.Klimasz & Ł. Stachowiak (10min)
18.40 - 19.40, Randomized Continuous Testing: Solr & Lucene Use Case, Dawid Wiess, Carrot Search (60 min)
19.40 - 20.10, Eclipse in Bussiness Process Management and Systems Integration based on Alfresco platform, Marcin Makowski ,BEONE (30min)
20.10 - 20.30, Break - Pizza!!! (20 min)
20.30 - 21.00, Introduction to RTC, Piotr Anioła ,IBM ESC (30 min)
21.00 - 22.00, Java EE 6 with WebSphere AS 8 and Rational Application Developer 8, Jacek Laskowski,IBM Warszawa (60 min)
22.00 - 22.15, Lottery with Eclipse Quiz!
22.15 ->..... - after party!:)
Presenters
If you would like to present at the DemoCamp, please feel free to add your name and topic to the list, further send your email to organizers.
Name, Company, Topic

1. Marcin Makowski, BEONE, Wykorzystanie Eclipse w zarządzaniu procesami i integracji systemów na platformie Alfresco (time: 30min)
2. Dawid Weiss, Carrot Search, Randomized Continuous Testing: Solr & Lucene Use Case (time: 60min)
3. Piotr Anioła, IBM ESC, Introduction to RTC (time: 30 min)
4. Jacek Laskowski, IBM, Java EE 6 with WebSphere AS 8 and Rational Application Developer 8 (time: 60 min)
Registration
Easily you can register here (mandatory!):

That is condition to get a free beer and a Eclipse cake :)
Attractions !
Apart of interesting presentations:
Eclipse QUIZ with awards! :)
Books
T-shirts
Pizzas
Cakes
Beers
Nice ambiance & people

and more more!
Who Is Attending
If you are attending, please add your name and email address below.
Natalia Klimasz, IBM ESC
Łukasz Stachowiak
Krzysztof Daniel
Wojciech Galanciak
Marcin Makowski
Krzysztof Kaźmierczyk, IBM ESC
Katarzyna Bylec
Piet Gaarthuis, IBM Rational
Tomasz Zarna, IBM, Eclipse/Platform, Orion
Szymon Ptaszkiewicz, IBM ESC, Eclipse/Platform
Aleksander Kosicki, NumberFour AG
Rafał Warych
Marek Woźniak
Dominik Łeszyk
Maciej Biłas
Maciej Jasiński
Bartosz Komin
Adam Parchimowicz
Marcin Ratajczak
Tomasz Luch
Dariusz Łuksza
Łukasz Walaszczyk
Kajetan Maurycy Olszewski
Marcin Kawelski
Radosłąw Adamiak
Michał Bocian
Błażej Leśny
Michał Ćmil
Tomasz Michalak
Marek Podsiadły
Michał Chmielarz
Krzysztof Sielski
Michał Garlicki
Stanisław Osiński
Andrzej Bobak
Kamil Zielonka
Michał Kalinowski
Marcin Kłopotek
Małgorzata Lojek, SII
Michał Blinkiewicz
Michał Ciesielczyk
Adam Dudczak
Wojciech Piątek
Grzegorz Frackowiak
Jarosław Bąk
Jakub Sochacki
Helena Pawlewska
Krzysztof Hasiński
Marcin Werla
Mateusz Matela
Szymon Pietrzak
Piotr Hołubowicz
Michał Okińczyc
Robert Rawecki
Jakub Kubiaczyk
Mariusz Stanisławczyk
Miłosz Kmieciak
Tomasz Jóźwiak
Paweł Mąka
Carolina Hołubowicz
Michał Turek
Tomasz Lewandowski
Krzysztof Skrzypczak
Kinga Uszko
Artur Jerzykiewicz
Agnieszka Klimacka
Sylwia Kopczyńska
Michał Kozak
Marcin Mielnicki
Piotr Konieczny
Paweł Celmer
Bartosz Walter
Mateusz Sańko
Bartosz Ko
Szymon Gaertig
Łukasz Bacic
Mohamed Belghazi
Jakub Krajniak
Magdalena Kozak
YOU!
Summary
Report & photos & film will come just after event!