Eclipse DemoCamps November 2011/Montreal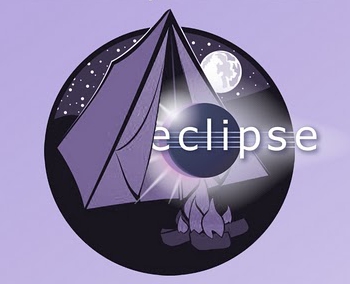 What is an Eclipse DemoCamp?
Location
Phillips Lounge, 1184 place Phillips, Downtown Montréal. Street View
Metro Stations:
Date and Time
Tuesday November 29, 2011

5:30pm-6:00pm (Demo Camp, opening of the event, gathering up)

6:00pm-9:00pm (Demo Camp, introduction of the presentations and start of the presentations)

9:00pm-late (Pub)
Provided during the event
internet access via Wifi (presenters, try to have a backup plan, just in case...)
Videoprojector along with audio equipment
Who talks about it ?
Sponsors
This Eclipse DemoCamp will be sponsored by ??? (TBD).
If your company is willing to co-sponsor this event, please contact one of the Organizers.
Organizers
If you questions/suggestions regarding the event, contact us at first.last@compuware.com
Presenters
If you would like to present at this event, please add your name and proposed presentation topic below.
Anthony Dahanne, Building p2 with Tycho, feedback; (<10mn)
Anthony Dahanne, Android Maven and Eclipse : the love triangle explained (short version of the proposed econ2012 talk)
Andrew Ross, Orion demo & glimpse at EclipseCon 2012 program (if time permits)
Pascal Rapicault, Open source in the enterprise, the challenges.
Who Is Attending
If you plan on attending please add your name and company to the list below. If you have any trouble with the wiki, just send an email to the organizers.
Michel Parisien, Benchmark
Jean-Remi Desjardins, student
Andrew Ross, Eclipse Foundation
Sebastian Bulzak, Zurbia Corp.
Pascal Rapicault, Sonatype
Johnny Mongiat, Compuware
Christos Batsis, Compuware
Jolan Sergerie-Jeannotte, student
Marc Khouzam, Ericsson
Alvaro Sanchez, Ericsson
Jacques Bouthillier, Ericsson
Jean-Paul Mari
Xavier Jodoin, 360-Innovations
Éric Bélanger, 360-Innovations
Christian Nadeau, 360-Innovations
Annie Ying, student
Houda Bagane, student
Alexandre Albert, Direct Inn Software
Ludovic Thomas, Greencopper
Jean-Baptiste Morin, Greencopper
André de Santi Oliveira, iWeb
Noumia Noukoué, cofomo
Jimmy Royer, ModelSolv
(Limited to 45 for space reason)
Additional info
Previous Eclipse DemoCamp in Montreal occurred on Tuesday, 24th of May