Eclipse DemoCamps November 2011/Krakow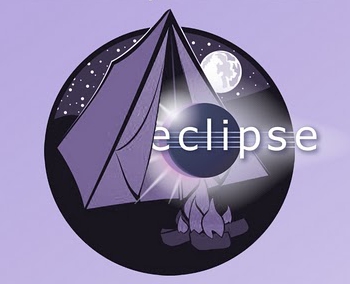 What is an Eclipse DemoCamp?
Location
Finka Club
at the corner of ul. Warszauera and pl. Nowy, 1st floor
Date and Time
November 22, 2011
starts at 19:00
Sponsors
This Eclipse DemoCamp will be sponsored by

If your company is willing to co-sponsor this event, please contact Szymon Brandys.
Organizers
Agenda
If you would like to present at the DemoCamp, please feel free to add your name and topic to the list. Depending on the number of people interested we may have to change the tentative agenda, i.e. limit the number of presenters and time of each demo. Presentations are likely to be in Polish.
If you have any trouble with the wiki, just send an email to Szymon Brandys.
New and Noteworthy in Eclipse Orion
10 years of Eclipse
Using SWTBot, Malgorzata Janczarska
Q7: Test automation for Eclipse-based applications, Bartosz Czerwiński (AGH, IISG)
Code coverage in Eclipse or Git migration - lessons learned, Tomasz Zarna, IBM
Team playing with Rational Team Concert, Piotr Anioła, Eclipse Support Center
Presenters
If you would like to present at the camp, please add your name, email address, and topic below.
Who Is Attending
If you plan on attending please add your name to the list below or register here. We'd like to see as many people show up as possible.
If you have any trouble with the wiki, just send an email to Szymon.Brandys at pl.ibm dot com.
Last sync with the registration tool: 2011-11-18 10:34
Balawajder Mariusz
Bicz Marcin
Borkowski Michał
Brandys Szymon, IBM, Eclipse/Platform, Orion
Brosig Michal
Chmiel Krystian
Czerwiński Bartosz
Dadel Przemyslaw
Dudzik Jerzy
Dybcio Łukasz
Englert Paweł
Fibinger Jakub
Flisiak Gosia
Iwan Mateusz
Janczarska Małgorzata, IBM, Eclipse/Platform, Orion
Janczarski Tomasz
Jurkiewicz Maciej
Kalukiewicz Roman
Kiraga Piotr
Kochanowski Marcin
Koprowski Przemysław
Koza Joanna
Kurdziel Grzegorz
Leśniak Łukasz
Malski Rafal
Maziarz Krzysztof
Orłowski Bartłomiej
Owcarz Piotr
Padkowski Piotr
paluch michal
Piętak Kamil
Rycharski Lukasz
Rychlik Krzysztof
Sikora Krzysztof
Stępień Marcin
Stożek Marcin
Stożek Magda
Szuba Zbigniew
Szymański Wojciech
Wasilewski Witold
Wegrzynski Pawel
Wilk Krzysztof
Wójcik Wadim
Wojtałów Dorota
wrobel jan
Zakrzewski Slawomir
Zon Darek
Łosiński Sebastian
Żarna Tomasz, IBM, Eclipse/Platform, Orion
See the page of the previous EDC event.