Difference between revisions of "Eclipse DemoCamps November 2011/Kassel"
m

Line 98:
Line 98:
 

#Johannes Juch, [http://www.nc-ag.org nc software AG]

 

#Johannes Juch, [http://www.nc-ag.org nc software AG]

 

#Stefan Baumann, [http://www.nc-ag.org nc software AG]

 

#Stefan Baumann, [http://www.nc-ag.org nc software AG]

 
+
---
Revision as of 04:40, 26 November 2011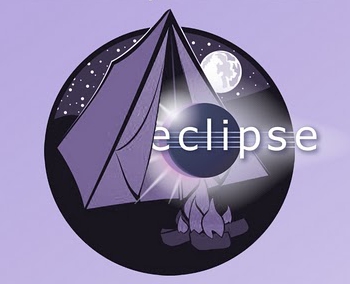 What is an Eclipse DemoCamp?
Location
Date and time
Tuesday, Nov 29th, 17:00
Sponsors
This Demo Camp will be sponsored by Micromata GmbH and Yatta Solutions GmbH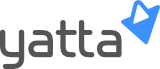 Organizer
Presenters
If you would like to present at the DemoCamp, please feel free to add your name and topic to the list. Depending on the number of people interested we may have to limit the number of presenters and time of each demo.
Steffen Pingel: Pimp your productivity with Git, Gerrit, Hudson and Mylyn
For tasks, Mylyn already streamlines workflow by providing first-class integration with the IDE. The recent Mylyn project restructuring now enables the same integrated workflows for code reviews, builds and version control systems like Git. We will show how the tools available in the Mylyn project work together to seamlessly integrate development artifacts in Eclipse and provide traceability all the way from the requirement to the final merge into the production branch.
Patric Boscolo: Eclipse Anwendungen und die Microsoft Cloud?
Microsoft bietet mit Windows Azure eine "Software as a Service" Lösung für moderne verteilte Anwendungen. Dieser Vortrag verschafft einen ersten Überblick über die Windows Azure Plattform und den Entwicklungsprozess mit Eclipse.
10 Jahre Eclipse steht auch für den Erfolg serverseitiger Anwendungen. Die Entwicklung serverseitiger Anwendungen in der "Public Cloud" stellt Entwickler vor neue Herausforderungen. Wir erklären Ihnen wie sie dank der Windows Azure Tools für Eclipse Integration diese Herausforderungen meistern können.
Michael Blumenstein, Uniting Worlds: Integrating Eclipse Applications into Visual Studio
Jeremy Peel, Not Just Java: XSD mit WTP ein Bericht
TENTATIVE Markus Knauer: Dynamic Web Applications with RAP and OSGi
The Rich Ajax Platform (RAP) is an open source web framework run by the Eclipse project. It contains a powerful SWT compatible widget toolkit that allows developing desktop- and webclients from a single code base. While previous versions had been focused on the Equinox world the widget toolkit opens up to the OSGi standard. With the current development stream, RAP integrates seamlessly with the OSGi service platform. This allows to start separate RAP applications in a single process and to add UI contributions dynamically to those applications. In this talk I will give an overview of the technical concepts and show how these technologies can be used to build dynamic web applications.
Who Is Attending
If you plan on attending please add your name and company to the list below. We'd like to see as many people show up as possible. If you have any trouble with the wiki, just send an email to support at yatta dot de.
Dr. Christian Schneider, Yatta Solutions
Ralph Müller, Eclipse Foundation
Michaela Kraft, Microsoft GmbH
Patric Boscolo, NexusOne GmbH
Michael Blumenstein, Yatta Solutions
Enno Boland, Uni Kassel
Andreas Koch, Universität Kassel, Software Engineering Research Group
Christian Claus, Micromata
Stefan Lindel, Universität Kassel, Software Engineering Research Group
Albert Zündorf, Universität Kassel, Software Engineering Research Group
Christian Hübert, segmeno software GmbH Kassel
Thorsten Drude, segmeno software GmbH Kassel
Martin Atzmüller, Universität Kassel, Knowledge and Data Engineering Group
Steffen Pingel, Tasktop Technologies
Jeremy Peel, Free and Open Source Software Learning Centre e.V. / dimari GmbH, Kassel
Dominik Benz, Universität Kassel, Knowledge and Data Engineering Group
Alexander Fröhlich, Micromata GmbH
Stefan Toepfer
Christof Lorenz, GWAVA
Philipp Hirsch, TH Mittelhessen
Stephan Oeste
Jörg Siedhof
Ngoc Tung Ngo, Micromata GmbH
Ingo Witzky, FG SE - Uni Kassel
Sascha Müller, FG SE - Uni Kassel
Christoph Eickhoff, FG SE - Uni Kassel
Udo Bickhardt, K+S IT-Services GmbH
Achim Brelle, Micromata GmbH
Ann-Kristin Doerfel, Micromata GmbH
Sergej Michel, Micromata GmbH
Michael Stevens, Micromata GmbH
Vitalij Schmidt, Micromata GmbH
Lado Kumsiashvili, Micromata GmbH
Sebastian Heeß, K+S IT-Services GmbH
Lisa Zschemisch, Yatta Solutions
Michael Hartwig, nc software AG
Christoph Simmen, nc software AG
Markus Bachmann, nc software AG
Michael Klenke, nc software AG
Johannes Juch, nc software AG
Stefan Baumann, nc software AG
Markus Knauer, EclipseSource - tentative