Difference between revisions of "Eclipse DemoCamps November 2011/Jakarta"
m

Line 69:
Line 69:
 

# Sumatris

 

# Sumatris

 

# Dwira Maulana

 

# Dwira Maulana

 
+
 
+
 
+
 
+
---
Revision as of 22:49, 16 November 2011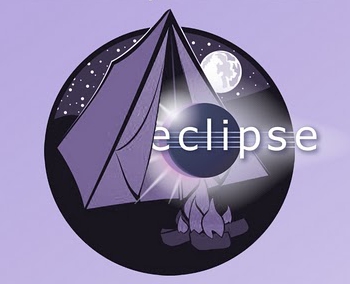 What is an Eclipse DemoCamp?
Location
Microsoft Indonesia. Gedung BEI Lantai 18 SCBD - Sudirman Jakarta
Date and Time
19 November 2011 09.00 - 14.00 (launch included).
Sponsors
Microsoft Indonesia
Meruvian
If your company is interested in sponsoring this event, please contact Frans Thamura.
Organizers
Meruvian - Contact: Frans Thamura
Presenters
Topics
Android Azure Toolkit by Microsoft Indonesia
Android GUI Designer, Introducting Midas Android Platform by Dias Arifin
Deploy Application to Maven Central, by Dian Aditya
If you would like to present at the DemoCamp, please feel free to add your name and topic to the list or send an email to Frans Thamura.
Who Is Attending
Muhammad Hanafi
Mila Yuliani
Ray Harun
Lambang Prasetyo
Muhammad Wendy TH
Denny Triana
Agus Hilman
Indi Julianto
Ray Munandar
Anjar Febrianto
Kaiser
Nelly Arimbi
Bendan Lukito
Senja Ananda
Awaludin Aziz
Muhammad Alfaruq
Ramzi Bahanan
Pramanta Reza
Zaenal Akhmad Rifai
Harto Febriono
Syaiful Amri
Miftaqul Firdaus
Tri Atmojo
Endiaz Ludia Arsanto
Chrisna Dwi Suryani
Andry Yudha Prawira
Heru Hartanto
Hardiansyah
Sumatris
Dwira Maulana
Ronald Dj
Yohanes
Budiyanto
Agus Darma Kusuma