Eclipse DemoCamps November 2011/Bonn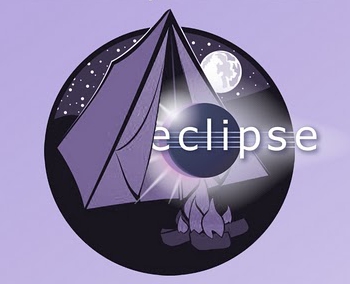 What is an Eclipse DemoCamp?
Location
Collegium Leoninum Bonn, up to 50 participants
When traveling by car, you'd better use http://www.parkinfo-bonn.de/stadthaus.htm which is open 24h.
Date and Time
Monday, November 7th, 2011, 18:15
Sponsors
This Demo Camp will be sponsored by itemis AG, Eclipse strategic member and the leading company for model-driven software development.

If your company is willing to co-sponsor this event, please contact Matthias Gutheil.
Organizer
Presenters
Our time constraints don't allow more than 8 presentations.
Frank Appel, Dynamic Web-Applications with OSGi and RAP
Moritz Eysholdt, Xbase - closing the generation gap
Karsten Thoms, Spray – a quick way to create Graphiti
Maximilian Kögel, EMFStore - a model repository for EMF
Thorsten Kamann , Eclipse und Mylyn - Integration des Entwickler-BackOffice
Ed Merks, Xcore: Ecore Meets Xtext
Daniel Speicher, Jan Nonnen - Cultivating Code Quality with Cultivate
Günter Kniesel, Tobias Rho - Easy Java Code Analysis and Improvement with JTransformer
Who Is Attending
If you plan on attending please add your name and company to the list below. If you have any trouble with the wiki, just send an email to Matthias Gutheil.
Matthias Gutheil, itemis AG
Frank Appel, codeaffine
Moritz Eysholdt, itemis AG
Karsten Thoms, itemis AG
Jan Friderici, itemis AG
Vadim Filippov, unitb consulting GmbH
Maximilian Kögel, EclipseSource
Thorsten Kamann , itemis AG
Ed Merks, itemis AG
Wolfgang George, itemis AG
Jan Nonnen, Uni Bonn
Paul Imhoff, Uni Bonn
Falko Riemenschneider, itemis AG
Christopher Ezell
Bastian Hafer, Uni Bonn
Günter Kniesel, Uni Bonn
Tobias Rho, Uni Bonn
Daniel Speicher, Uni Bonn
Patrick Breucking, T-Systems
Federico Carbonetti, INFORM GmbH
Carsten König, DGLR e.V.
Matthias Hanns, digitales multimedia zentrum
Christian Günther, IP Labs GmbH
Uwe Ritzmann, DPDHL IT Services
Valentin von Seggern, Deutsche Telekom AG
Patricia Erdelen
Ulrich Lübke, Scopevisio AG
Armin Lütkenhaus
Alexander von Hedenström, European IT Consultancy EITCO GmbH
Thomas Wellen, European IT Consultancy EITCO GmbH
Andre Schmidt, Swiss Post Solutions GmbH
Monique Jakobi, Jakobi Consulting
Ishat Aliev, Uni Bonn
Fabian Noth, Uni Bonn
Andreas Becker, Uni Bonn
Andri Bremm, Uni Bonn
Jörg Meister, Freiberufler
Rickert Marcus, Capgemini
Claudia Knobloch, Forschungszentrum Juelich GmbH
Norman Barth, Uni Köln
Michael Knümann, BusinessCoDe GmbH
Veit Hoffmann, SWC RWTH-Aachen
Andreas Ganser, RWTH Aachen, SWC
Lothar Nieswandt, T-Systems
Niels Woitzick, T-Systems
Thomas Ferris Nicolaisen, Viaboxx Systems
Andreas van Loock, Deutsche Post Com GmbH
Thomas Hoppe, Deutsche Post Com GmbH
Olaf Schmitz, visionera GmbH
Marcus Pant, visionera GmbH
Markus Hofmann, Deutsche Telekom AG
Nils Meinert, T-Systems
Ralph Wrzal, T-Systems
Mokhtar Abdu, Uni Bonn
Gerhard Sonnenberg, SemVox GmbH
Christian Wagner, Nionex GmbH
Marc Eilens, itemis AG
Felix Leipold, ThoughtWorks Deutschland GmbH
Friedrich Bochmann, ALGOS GmbH
Andreas Schmidt, Prosystems IT GmbH
Andreas Graf, itemis AG
We allow 60 entries. If there are already 60 registrations and you want to come to the democamp, please send an email to Matthias Gutheil.