Eclipse DemoCamps November 2010/RTP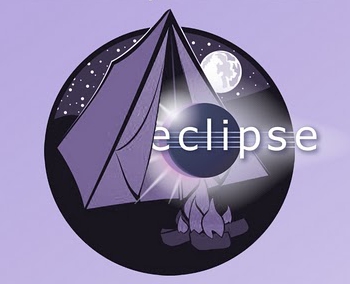 What is an Eclipse DemoCamp?
Location
Trali Irish Pub & Restaurant http://www.traliirishpub.com
Brierdale Shopping Center
10370 Moncreiffe Rd, Suite 109
Raleigh
North Carolina
27617 

(919) 544-4141
Date and Time
November 10, 2010
Time: 5:30pm - 7:30pm
Sponsors

Organizer
Tammy Cornell, IBM
Presenters
If you would like to present at the DemoCamp, please feel free to add your name and topic to the list. Depending on the number of people interested we may have to limit the number of presenters and time of each demo.
Neil Hauge, Oracle, Dali tools for JAXB and EclipseLink MOXy
Lee Surprenant, IBM, Open Health Tools: Model-Driven Health Tools
Mike Milinkovich, Eclipse, Eclipse Marketplace
Chetan Kumar, UTA, Model Driven Software Development using ARTOP (www.artop.org)
Who Is Attending
If you plan on attending please add your name to the list below or email the organizer. We'd like to see as many people show up as possible!
Mike Milinkovich, Executive Director of Eclipse Foundation
Pat Huff, IBM
Tammy Cornell, IBM
Brian Vosburgh, Oracle
Jonathan Rippy, NetApp
Janice D'Sa, NetApp
Karen Butzke, Oracle
Neil Hauge, Oracle
Nick Sandonato, IBM
Ian Tewksbury, IBM
Nitin Dahyabhai, IBM (WTP project)
Nan Li, Oracle
Phil Clay, NetApp
Lee Surprenant, IBM
Jason Grosland, Duke
Dean Atchley, Duke
Scott Pumer, Duke
Ryan Boyles, IBM
David Williams, IBM (WTP project)
Ted Kirby, IBM
John Rees , IBM
Chetan Kumar, Graduate Student
Swaroop Ramachandra, NetApp
Shaw Terwilliger, Microsoft (TFS Plug-in for Eclipse)
Edward Thomson, Microsoft (TFS Plug-in for Eclipse)
Shaun Smith, Oracle (EclipseLink/Gemini/Dali)
Tran Le, Oracle
Scott Huff, IBM
John Bracken, Oracle
Les Davis, Oracle
Kristen Balhoff, IBM
Cam-Thu Le, IBM
Kit Lo, IBM
Chris King, NCSU
Vedashree Anantha Raman, EMC
Larry Isaacs, SAS