Difference between revisions of "Eclipse DemoCamps November 2010/Ottawa"
Line 37:
Line 37:
 

#Mike Norman, Oracle

 

#Mike Norman, Oracle

 

#John Camelon, I B  M

 

#John Camelon, I B  M

 
+
---
Revision as of 15:55, 5 November 2010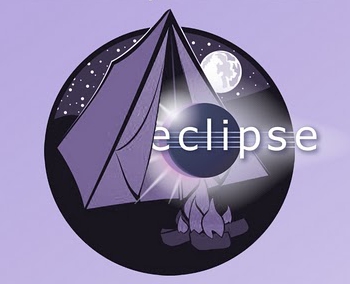 What is an Eclipse DemoCamp?
Location
Clocktower Brew Pub
575 Bank St.
Date and Time
November 17, 2010
7:00pm - 10:00pm
Sponsors

Organizer
Lynn Gayowski, Eclipse Foundation
Presenters
If you would like to present at the DemoCamp, please feel free to add your name and topic to the list. We can accommodate a maximum of 6 demos and each should be less than 10 minutes long.
Pascal Rapicault, Sonatype, Tycho
Richard Gould, Sonatype, Developer Onboarding
Blaise Doughan, Mike Norman, Oracle EclipseLink - RESTful Data Access Services
Who Is Attending
If you plan on attending please add your name and company to the list below. If you have any trouble with the wiki, just send an email to lynn at eclipse dot org.
Lynn Gayowski, Eclipse Foundation
Charles Godwin, CA Technologies
Pascal Rapicault, Sonatype
Matthew Piggott, Sonatype
Richard Gould, Sonatype
Andrew Eidsness, jfront inc.
Jianqiang Shi, Omnitrol
Rodrigo Peretti, IBM
Boris Bokowski, IBM
Doug Schaefer, Wind River
Blaise Doughan, Oracle
Mike Norman, Oracle
John Camelon, I B M
Simon Kaegi, IBM