Eclipse DemoCamps November 2010/Munich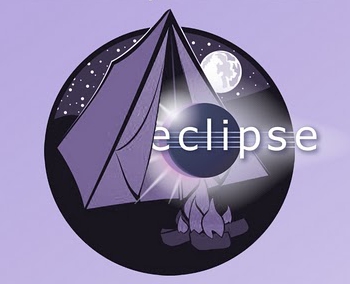 What is an Eclipse DemoCamp?
Location
Technical University Munich / Technische Universität München Building 9, Room 3999 (Third floor) Arcisstr. 21 80290 Munich
General Directions: http://www.rcs.ei.tum.de/directions/
Building Map: https://portal.mytum.de/displayRoomMap?3999@0509
Date and Time
23.11.2010, 17:30
Sponsors
Eclipse Foundation
EMFStore, emfstore.org
EMF Client Platform, emfcp.org
Organizers
Maximilian Kögel, maximilian@emfstore.org, EMFStore - Eclipse Project Lead
Jonas Helming, jonas@emfcp.org, EMF Client Platform - Eclipse Project Lead
Ekkehard Gentz, ekke@ekkes-corner.org (Committer Eclipse Riena Project)
Presenters
If you would like to present at the DemoCamp, please feel free to add your name and topic to the list. We can accommodate a maximum of 10 demos. Since we want to be able to show as many demos as possible, we decided to have 2 long demos (30 mins) and 8 short demos (15 mins). We hope that this allows the audience to see a broad range of technology and discuss details in the get-together after the demos.
As a presenter please provide us with the following information on a small wikipage and add the link below: - Name - Company - Email - Topic - Short description - Project URL (if available) - Shot Bio - Indication whether you intend to do a short or long demo
Presenters:
Bernhard Schätz, fortiss GmbH, Eclipse Prolog EMF Transformation Engine (PETE), Details...
ekke (Ekkehard Gentz), Independent Software Architect, Mobile Software Development for BlackBerry using Eclipse: Lessons learned Details...
Markus Herrmannsdoerfer, TUM, COPE - Advanced Features for Migrating EMF Models with COPE Details...
Axel Uhl, Chief Development Architect, SAP AG, An Efficient, Scalable Event Manager for EMF and its Use in OCL Impact Analysis (Draft slides at http://www.axel-uhl.de/EMFEventManager.pptx) Details...
Holger Staudacher, EclipseSource, A look ahead at RAP: what's new now and will be noteworthy in the future, Details...
Henrik Rentz-Reichert, Protos Software GmbH, The eTrice Real-Time Modeling Project: Introduction and Demo, Details...
Kai Tödter, Siemens Corporate Technology, Using e4 CSS styling with RCP 3.x
Jonas Helming & Maximilian Kögel, EMFStore & EMF Client Platform, Building applications based on EMFStore and the EMF Client Platform Details...
Tom Schindl ....TBD.....
Who Is Attending
If you plan on attending please add your name, company and email to the list below. If you have any trouble with the wiki, just send an email to the organizers. If you do not want to publish your email address here, please send a short email to the organizers, so we can contact you in case of changes. There is a limit of 50 available seats, which we assign on a first-come-first-serve basis.
Maximilian Kögel, EMFStore, maximilian@emfstore.org
Jonas Helming, EMF Client Platform, jonas@emfcp.org
Nitesh Narayan, Technical University Munich, narayan@in.tum.de
ekke (Ekkehard Gentz), ekke@ekkes-corner.org, http://redview.org, http://ekkes-corner.org
Markus Herrmannsdoerfer, Edapt COPE, herrmama@in.tum.de
Gerd Kainz, fortiss GmbH, kainz@fortiss.org
Christian Menkens, Center for Digital Technology and Management (CDTM), menkens@cdtm.de
Ali Bigdelou, Technical University of Munich, ali.bigdelou@cs.tum.edu
Aleksandar Shterev, aleksandar.shterev@gmail.com
Miriam Schmidberger, Technical University Munich, schmidb@in.tum.de
Jorj-Cezar Munteanu, European Computer Telecoms AG, jorj.munteanu@gmail.com
Ventsislav Petkov, Technical University Munich, petkovve@in.tum.de
Axel Uhl, SAP AG, axel.uhl@sap.com
Martin Dilger, PENTASYS AG, martin.dilger*at*pentasys.de
Yang Li, Technical University Munich, liya@in.tum.de
Mykhaylo Rubezhansky, PENTASYS AG
Ronald Hoetschl, PENTASYS AG
Hoda Naguib, Technical University Munich, naguib@in.tum.de
Holger Staudacher, EclipseSource, hstaudacher@eclipsesource.com
Henrik Rentz-Reichert, Protos Software GmbH, hrr@protos.de
Vedad Handciz, ComSysto GmbH
Kai Tödter, Siemens Corporate Technology