Difference between revisions of "Eclipse DemoCamps November 2010/Berlin"
Line 81:
Line 81:
 

#Oliver Normann, Axway GmbH

 

#Oliver Normann, Axway GmbH

 

#Alex Finck, MPIMP Potsdam-Golm

 

#Alex Finck, MPIMP Potsdam-Golm

 
+
---
Revision as of 18:26, 30 November 2010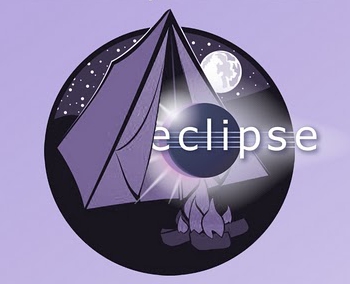 What is an Eclipse DemoCamp?
Location
Fraunhofer FOKUS
Fraunhofer Institute for Open Communication Systems
Kaiserin-Augusta-Allee 31
10589 Berlin
Date and Time
December 7, 2010
17:30 o'clock (preliminary)
Sponsors
This Demo Camp will be sponsored by itemis AG, Eclipse strategic member and the leading company for model-driven software development, and by Fraunhofer FOKUS.
If your company is willing to sponsor this event, too, then contact itemis branch in Leipzig.
Organizer
Lars Martin, itemis AG
Steffen Stundzig, itemis AG
Tom Ritter, Fraunhofer FOKUS
Nicole Scheplitz, Fraunhofer FOKUS
Presenters
If you would like to present at the DemoCamp, please feel free to add your name and topic to the list. We can accommodate a maximum of 6 demos.
Lars Martin (itemis AG), Steffen Stundzig (itemis AG), Maven/Tycho - seamless build for Eclipse projects
Jens von Pilgrim (FernUniversität in Hagen), "Semiautomatische Modelltransformationen mit Mitra und GEF3D"
SiamakHaschemi (Humboldt-Universität zu Berlin, Graduiertenkolleg METRIK), Azmun - The Model-Based Testing Framework
Eike Stepper (Eclipse Modeling Project), The CDO Model Repository, a Scalable Runtime Environment for EMF
Matthias Köster (NumberFour AG), Developing an IDE for a real programming language ((guess (which one))();-)) with Xtext
Heiko Behrens, Build your own iPhone/Android app within minutes - thanks to Eclipse and a DSL/MDSD approach based on Xtext/Xpand
Volker Wegert, project.replaceAll("GMF", "Graphiti")
Who Is Attending
If you plan on attending please add your name and company to the list below. If you have any trouble with the wiki, just send an email to itemis branch in Leipzig.
Lars Martin, itemis AG
Jens von Pilgrim, FernUniversität in Hagen
Hajo Eichler, IVU Traffic Technologies AG
Matthias Erche, ikv++ technologies ag
Matthias Köster, NumberFour AG
Siamak Haschemi, Humboldt-Universität zu Berlin
Jaroslav Svacina, Fraunhofer Institut für Rechnerarchitektur und Softwaretechnik (FIRST)
René Böttge, data experts GmbH
Martin Flügge, MFTechnologies
Daniel Meisen, CoServices Unternehmensdienstleistungen GmbH
Arif Wider, Humboldt-Universität zu Berlin
Annette Bals, Fresenius Netcare GmbH
Tom Ritter, Fraunhofer FOKUS
Lukas Olbrich, Technische Universität Berlin
Jörg Decker, Capgemini Technology Services
Enrico Schnepel, Unister GmbH
Pascal Gula, pulse-AR
Eike Stepper, Eike Stepper Computersysteme
Richard Meinsen, Landesvermessung und Geobasisinformation Brandenburg
Michael Frey, Humboldt-Universität zu Berlin
Mirko Streckenbach, Capgemini
Ruben Zimmermann, Carmeq GmbH
Benedikt Meuthrath, Carmeq GmbH
Vladislav Fedotov, Technische Universität Berlin
Martin Käs, SRZ Berlin
Bozenko Poljaric, Carmeq GmbH
René Schulz, GIPA mbH
Markus Seltmann, GIPA mbH
Christian Lange, GIPA mbH
Jens Bräuer, IVU Traffic Technologies AG
Torsten Krämer, TU Berlin
Bernold Kraft, TU Berlin
Christian Rataj-Weinreben, Suzlon Energy GmbH
Maik Teske, Suzlon Energy GmbH
Steffen Dummann, Suzlon Energy GmbH
Benjamin Haupt
Ralph Engelmann, queo GmbH
Oliver Normann, Axway GmbH
Alex Finck, MPIMP Potsdam-Golm
Stephan Herrmann, GK Software AG