Eclipse DemoCamps November 2010/Bangalore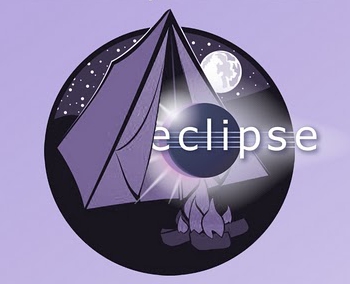 What is an Eclipse DemoCamp?
Location
SAP Labs India Pvt. Ltd.,
138, EPIP Zone,
Whitefield,
Bangalore - 560066
Phone: 080-4329-5139

How to get there?
Date and Time
Friday, 19 November 2010
1 to 2 PM Lunch
2 to 5 PM Demo Camp
Sponsors
Organizer
Ankur Sharma - IBM
Ashwani Kr Sharma - SAP Labs
Agenda
Keynote Mr Harish Porwal - VP, TIP CORE UI & Modeling Tools, SAP Labs
Demo
Madhu Samuel K, Freelance Eclipse Trainer at EclipseBible.com - EMF - An MDSD Approach!
Saurav Sarkar, Ashwani Kr Sharma -EMF Model Query 2 (The next generation Model Query language)
Ashok Pon Kumar - Android Development Tools
Ayushman Jain - Modelling with XText to create a language for Android Apps
Teasers
Deepak Azad - EGit
Nayna Jain - Create Web Applications using Eclipse Embedded Http Server
Lakshmi P - XWTDesigner
Demo Guidelines
Remember its demo camp and not presentation camp
Demos should be short and concise
Demos are NOT tutorials
Introduction to cool stuff will be given higher prioritize
Do not cover what can be Googled or Binged easily.
Use common sense
Again...no slides unless really really needed.
Who Is Attending
Please note we can only accomodate 150 people.
If you plan on attending please add your name and company to the list below. (You need to login to this wiki with your Bugzilla user id. Please create one from here, if you don't have it) If you have any trouble with the wiki, just send an email to grprakash@gmail.com

If you want to tweet about the event.Please tweet with #eclipsedemocampbangalore tag.
Please provide your contact and vehicle numbers here. The campus security would need this for letting you in. Apologies for the inconvenience.
Swarnava Chatterjee, SAP Labs India
Ankur Sharma, IBM
Prashant, Software AG India, Bangalore
Deepak Azad, IBM
Madhu Samuel, EclipseBible.com
Saurav Sarkar, SAP Labs India
Ashwani Kr Sharma, SAP Labs India
Tarun Telang, SAP Labs India
Maqsood Ahmed, SAP Labs India
Ayushman Jain, IBM
Velganesh Subramanian, Robert Bosch
Kiran Reddy, Robert Bosch
Ashitha Shetty, SAP Labs
Vidya Gugnani, SAP Labs
Vaibhav Kumar, SAP Labs
Anuj Mehta,SAP Labs
Animesh Kumar, SAP Labs India
Sneha Jonnalagadda
Padmashree B, SAP Labs India
Vani M, Robert Bosch
Madhushree S, SAP Labs India
Kavitha Sreelatha, Robert Bosch
Panneer Selvam, SAP Labs India
Santhosh Rao, SAP Labs India
Sanjeev Vaidya, SAP Labs India
Saritha SV, SAP Labs India
Vijayan B, SAP Labs India
Satya K, SAP Labs
Avijit Kumar Singh, SAP Labs
Prakash K, SAP Labs
Praveen Joseph, Robert Bosch
Surindhar, Tieto
Venkateswararao Maddineni, Robert Bosch
Vinayak Murdeshwar, Robert Bosch
Arunagiri K, Freelancer
Mahesh Maney R, Unisys
Umesh Chandra Adhikari, Unisys
Preeti S k, ReadiMinds
Vishal Kapoor,SAP Labs India
Sandeepthi B , Robert Bosch
Arul Prakash S, RSA(EMC)
Ajeya MA, SAP Labs India
Avanindra Paruchuri,SAP Labs India
Shiva Shankar B, Robert Bosch
Annamalai C, ANCIT Consulting Eclipse in Clips
Rithesh S H, ReadiMinds
Bhuvaneswari Rajagopal, Teleca India
Amit Kumar, ReadiMinds
Mallikarjun G,ICRISAT
Ashok Pon Kumar, IBM
Lakshmi P Shanmugam, IBM
Satyam Kandula, IBM
Aviral Kumar Shukla , Informatica
Swetha Jonnalagadda
Uttam Bharadwaj, ReadiMinds
Pradeep B, IBM
Amit, IBM
Nayna Jain, IBM
Rajesh Thakkar, IBM
Gopalakrishnan K R, SAP Labs
Guruprasad Mangalore,SAP Labs
Amit Kumar, SAP Labs India
Rohit Mahajan, SAP Labs India
Dharani Karthikeyan, SAP Labs India
Nipun dev, SAP Labs India
Sujit Prathap, SAP Labs India
Reshma Raghu, SAP Labs India
Dhanya K Moni, SAP Labs India
Ashish Nijhara, SAP Labs
Arun Thondapu, IBM
Manasa Priya,SAP Labs India
Manasa Narasegowda,SAP Labs India
Dattatreya S Vellal, IBM
Pradyut Sarma, SAP Labs India
Sachit Aggarwal, SAP Labs India
Pooja Nigam, freelance
Pavitra Raghunathan
Werner Keil, emergn Ltd.
Mahesh Somani, eBay Inc.
Hanish, Goldman Sachs2
Kondal Kolipaka, SAP Labs
N Raghavendra, SAP Labs
Allahbaksh Mohammedali Asadullah, SETLabs, Infosys
Basavaraju, SETLabs, Infosys
Susan George, SETLabs, Infosys
Vishal John, Infineon Technologies
Prakash Narayana, Infineon Technologies
Shikhar Sachan, IBM, India
Gorlagunta Karthik, IBM, India
Nagesha Y.J., Ness Technologies
Ajay Kemparaj, Adobe
Prajwal K.R., Robert Bosch
Santosh Math, HP
Ganeshraj S, HP
Aditya Pasalapudi, HP
Yellareddy Anitha, HP
Bhuvan Mehta, SAP Labs India
Nandish Reddy
Mukul Kumar, IBM
Suman Paul, IBM
Sudarsan Gokhale Raghunath, SAP Labs India
Saketkumar Srivastav, Oracle India
Neeraj Bhusare
Ravikiran Sastry PV, FICO India
Ambuj Agrawal, ThoughtWorks India
Nanjundappa K.N, Infinite Computer Solutions
Aneesh Kumar, IBM India
Sivasubramaniam Arunachalam, SAP Labs India
Priya Ranjan Sahoo, IBM India
Ankush Kalkote, Google India
Niranjan Raju, SAP Labs India
Vasu Kesiraju, SAP Labs India
Mohammed Razak, SAP Labs India
Jerry John, SAP Labs India
Vikram Kumar V, SAP Labs India
Rahul Kumar Jha, SAP Labs India
Satyesh Singh, SAP Labs India
Karthick Veerappan, SAP Labs India
Abhinav Kumar, SAP Labs India
Rakesh Pati, SAP Labs India
Birupakshya Sahu, SAP Labs India
Rajasekar, Manikandan SAP Labs India
Debashis Ghosh, SAP Labs India
Vasudevan Kalyanaraman, SAP Labs India
S, Krishna Kumar, SAP Labs India
Bharath Gupta PK, SAP Labs India
Rahul chandra Kini, SAP Labs India
Sivanandan Sankaraswami, SAP Labs India
Priya Darshini Ausula, SAP Labs India
Sharan Kumar Bojja, SAP Labs India
Prashanth Madarapu, SAP Labs India
Rohit Mittal , SAP Labs India
Rajendra Lakshmi Prasad B, SAP Labs India
Santhosh M N, SAP Labs India
Sunil Kumar Panda, SAP Labs India
Sundarmurthy Deshpande,SAP Labs India
Chitra Chakravarthy , SAP Labs India