Eclipse DemoCamps Luna 2014/Zurich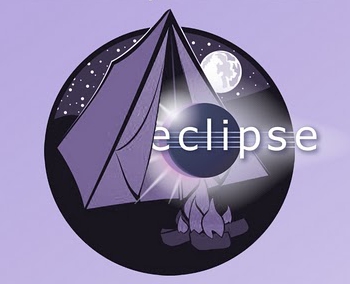 Engage in the Eclipse community this Summer at the Luna DemoCamp in Zurich. If you are interested in Eclipse Topics, this is the event to attend in Switzerland!
Location
The demo camp will take place in the ETH lecture room HG D 1.1 located in the main building of the Swiss Federal Institute of Technology in Zurich. For details see
Date and Time
The DemoCamp Zurich will take place on Monday, June 23rd. The exact time is to be defined.
Agenda
---
17:00 - 17:20 Meet and Greet
17:20 - 17:30 Welcome/Intro: Matthias Zimmermann, Serano Colameo
---
---
18:50 - 19:30 Soft drinks and snacks (break)
---
19:30 - 19:50 EMap - Map your EMF-Models to an SQL-Database, Tom Schindl
19:50 - 20:10 Eclipse Scout: Cloud Backend, Automatic Documentation and other Luna features., Andreas Hoegger, Matthias Zimmermann, BSI Business Systems Integration AG
20:10 - 20:30 Flying sharks and m2m, Klemens Edler, Florian Pirchner, Lunifera GmbH
---
20:30 - 22:00 Networking: More beverages, beer and food
Sponsors


BSI Business Systems Integration AG - Featured Link - Eclipse Scout

 

itemis Schweiz GmbH - Featured Link - Xtext



ETH Zürich, Location Sponsor

If you - or your organisation - are interested in sponsoring, please contact: matthias dot zimmermann (at) bsiag dot com.
There are many opportunities: Beer, softdrinks, snacks ...
Organizer
Presenters
We are currently in the process of compiling the schedule.
Who Is Attending
If you plan on attending please add your name and company to the list below. If you have any trouble with the wiki, just send an email to <add the organizer name and email address here>.