Eclipse DemoCamps Luna 2014/Stuttgart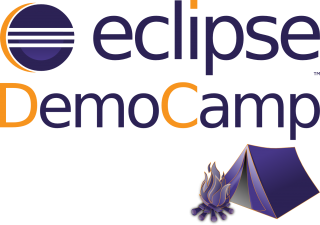 Location
University Stuttgart-Vaihingen
Room tbd
Date and Time
Wednesday, July 2nd, 2014
17:00 hrs
Sponsors
This DemoCamp will be sponsored by itemis AG.

itemis AG is a Eclipse strategic member and the leading company for model-driven software development.
This DemoCamp is co-sponsored by infos Stuttgart.

Informatik-Forum Stuttgart
If your company is willing to co-sponsor this event, please contact Niko Stotz.
Organizer
Please contact Niko Stotz if you would like to present at this event.
Agenda
The language of presentation will be English.
| Time | Topic | Presenter | Description |
| --- | --- | --- | --- |
| 17:00 | Reception | Niko Stotz, itemis AG | |
Who Is Attending
Please use Eventbrite Web Service to register.
Please contact Niko Stotz if you have any questions.
For Bloggers and Users of Twitter, Flickr, etc.
In case you plan to blog or tweet about the Eclipse DemoCamp in Stuttgart, please use the tag "#democampstg" in order to make it easier to find all the comments and pictures. Thanks a lot for telling the world about the event!