Eclipse DemoCamps Kepler 2013/Prague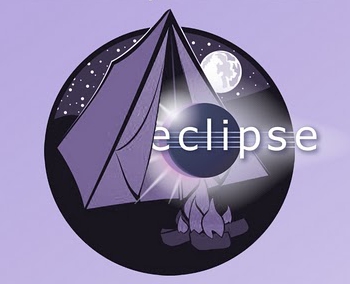 What is an Eclipse DemoCamp?
Eclipse DemoCamp je příležitost ukázat všechny úžasné a zajímavé technologie vyvinuté v Eclipse komunitě. Také je to příležitost setkat se dalšími Eclipse fanoušky. Událost je to neformální. Návštěvníci a přednášející ukazují co dělají s Eclipse. Může to být ukázka výzkumných projektů, použití open source projektů Eclipse, aplikací založených na Eclipse atd.
/ DemoCamps are an opportunity to showcase all of the cool and interesting technology being built by the Eclipse community. They are also an opportunity for you to meet Eclipse enthusiasts in your city. The format of a DemoCamp is informal. A group of Eclipse enthusiasts meets up and demos what they are doing with Eclipse. The demos can be from research projects, Eclipse open source projects, applications based on Eclipse, commercial products using Eclipse or whatever may be of interest to the attendees.
Umístění / Location
Praha, místo upřesníme. / Prague, address not known yet.
Datum a čas / Date and Time
2-3 hodiny podvečer některý den června nebo července 2013. / Evening 2-3 hours long event during June or July 2013.
Sponzoři / Sponsors
Tento Eclipse DemoCamp bude sponzorovat / This Eclipse DemoCamp will be sponsored by
<add the sponsor logos here>
Uvídáme jakoukoli pomoc! Napište na ljelinek@virtage.com. / If your company is willing to co-sponsor this event, please contact ljelinek@virtage.com.
Organizátor / Organizer
Libor Jelínek (Eclipse User Group Česko)
ljelinek@virtage.com
http://devblog.virtage.com/libor-jelinek/
http://twitter.com/liborjelinek
Agenda
Konkrétní den bude brzy znám. / The date will be know soon.
18:00 - 18:15: Uvítání / Welcome
18:15 - 18:45: Stručný přehled vývoje v OSGi/Eclipse RCP, Libor Jelínek (Virtage Software)
18:45 - 19:15: Druhá přednáška / Second speaker
19:15 - 19:45: Pauza na kávu, pivo a občerstvení / Coffee and beer break, refreshment
19:45 - 20:15: Třetí přednáška / Third speaker
20:15 - 20:45: Čtvrtá přednáška / Fourth speaker
20:45 - ...: Party, socializing, networking :-)
Anotace přednášek a dem / About presentations
Pokud byste rádi přišli se svojí "troškou do mlýna", přidejte se na seznam níže. Prezentace/dema nesmí být delší, než 25 minut + 5 minut na dotazy a MUSÍ souviset s Eclipse.
/ If you would like to present at this event, please add your name below. Please bear in mind your presentation and/or demo may last no longer then 25 minutes + 5 minutes for Q&A and MUST be Eclipse related.
Stručný přehled vývoje v OSGi/Eclipse RCP
Libor Jelínek, Virtage Software
Eclipse, většině lidí známý jen jako IDE, je ve skutečnosti velký mocný soubor technologí a celý ekosystém pro vývoj nejen desktopových aplikací. Přehršel zkratek, termínů a nepříliš obecně známých technologí činí vstup do vývoje s Eclipse složitým. Prezentace Vás uvede do klíčových témat, která uspořádá a demonstruje v krátkých ukázkách použití.
Kdo přijde / Who Is Attending
Pokud se chystáte navšívit DemoCamp, prosím přidejte Vaše jméno a organizaci na seznam níže. V případě potíží s editací této wiki, prostě pošlete email na ljelinek@virtage.com.
/ If you plan on attending please add your name and company to the list below. If you have any trouble with the wiki, just send an email to ljelinek@virtage.com.