Eclipse DemoCamps Kepler 2013/Nieuwegein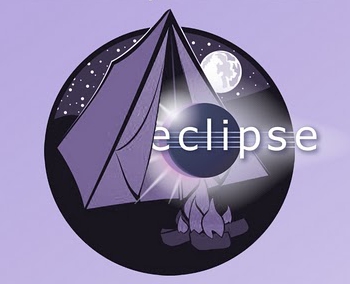 What is an Eclipse DemoCamp?
Location
At Industrial TSI office: Dukatenburg 82 B, 3437 AE, Nieuwegein, The Netherlands
(Enough free parking spots available)
Date and Time
Tuesday, June 11, 2013 18:00-22:00
Sponsors
This Eclipse DemoCamp will be sponsored by:



Remain Software, established in 1992, is an independent software vendor delivering innovative solutions for the support of the entire Application Lifecycle Management, from requirements through design, development up to deployment and testing.
Software Change and Workflow Management solutions offered by Remain Software are robust and deliver added value that customers expect and count on. These in-house developed products help organizations to simplify and automate processes, improve workflows and teamwork and streamline their software development for the IBM i (AS/400, System i), Windows, Unix and Linux. All of these features bring organizations significant profits. Simplified and standardized Application Lifecycle Management, time and money savings, improved teamwork productivity and communication are just some of the benefits which altogether result in high quality applications and customer satisfaction.
www.remainsoftware.com


Industrial TSI is an IT services and Application Lifecycle Management solutions provider with the headquarters in Nieuwegein, The Netherlands. Our 'think globally, act locally' approach allows us to provide our Benelux customers with high quality products known worldwide and give them support for Test Automation, Incident Management, Build Management and Reporting. Our main objective is to make our customers satisfied with streamlined IT management, high quality software and great time and money savings.
Next to being a solutions vendor, Industrial TSI offers a wide range of services such as consultancy, implementation assistance and after sales support. Our consultants share their knowledge and experience to help customers with their IT management. In collaboration with Vogella, an expert in Android and Eclipse development Industrial TSI offers Eclipse Trainings, based on the knowledge and many years' expertise in Eclipse products. www.industrial-tsi.com
If your company is willing to co-sponsor this event, please contact Yuri Kok at democamp@industrial-tsi.com
Organizer
Yuri Kok
Industrial TSI
Email: democamp@industrial-tsi.com
Tel: +31 30 600 50 10
Agenda

If you would like to present at this event, please add your name below. Please bare in mind your presentation and/or demo may last no longer then 25 minutes and MUST be Eclipse related. If you have presented in the past you'll be placed on the waiting list.
18:30 - 19:00: Welcome
19:00 - 19:25: First speaker
19:30 - 19:55: Second speaker
20:00 - 20:30: Slices & Soda drinks (or just plain beer..)
20:30 - 20:55: Third speaker
21:00 - 21:25: Ferry Huberts - Mastering OSGi with Ease
21:30 - 22:00: Wim Jongman -  How to migrate your Eclipse 3 legacy code to Eclipse 4
Drinks "borrel"
Who Is Attending
If you plan on attending please add your name and company to the list below. If you have any trouble with the wiki, just send an email to Yuri Kok at democamp@industrial-tsi.com

Yuri Kok, Industrial TSI
Wim Jongman, Industrial TSI
Roald Hopman, Industrial TSI
Isabella Verbunt, Remain Software
Anna Stefanczyk, Remain Software
Stefan Zwanenburg, Info Support
Ferry Huberts, Pelagic
J.F.Lanting, gepensioneerd (Unisys)
Tjeerd Verhagen, Ilionx
Dobias van Buuren, Be Informed
Danny Richardson, Danson
Martin Taal, Springsite/Teneo/Texo/CDO
Bertin Kiekebosch, RID
Arjan Kok, Modeling Value Group
Maarten Meijer, www.eclipsophy.com