Eclipse DemoCamps Kepler 2013/Beijing
Eclipse 展示营地 开普勒 2013 北京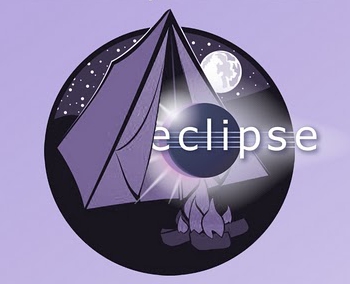 Intro 介绍
What is an Eclipse DemoCamp? | Eclipse 展示营地是什么?
在2013年6月,​​Eclipse基金会邀请组织和参加世界各地的庆祝Eclipse的开普勒版本。该的Eclipse的DemoCamp是一个机会来展示很酷的有趣的技术,正在兴建的Eclipse社区。这也是一个机会,让你的Eclipse爱好者在你的城市。
一个DemoCamp的格式是非常正规的。我们的想法是为一组的Eclipse爱好者,他们正在用Eclipse做的演示。演示可以研究项目,Eclipse开源项目,应用程序基于Eclipse中使用Eclipse或任何你认为可能是与会者感兴趣的商业产品。唯一的规定是,它必须是Eclipse的相关。鉴于本DemoCamp版的主题,我们希望有很多的开普勒项目介绍。
---
Location 场地
TBD
Date and Time 时间
Thursday, June 27th | 2013 6月27号 周四
and/or 和/或
Saturday, June 29th 2013 2pm to 6 pm | 6月29号 周六 2点到6点
Compare time http://time.is/compare/1400_29_June_2013_in_Beijing/London/New_York
---
Organizer 组织者
Paul Verest Paul Verest

JVMs and Node.js User Groups (Java, Groovy, Scala, Android, JavaScript)
+86 187 01029146, software architect at Funshion风行在线
---
Sponsors 赞助
This Eclipse DemoCamp will be promoted by the Eclipse Foundation

Eclipse Foundation is a not-for-profit, member supported corporation that hosts the open-source Eclipse Projects.
If you or your company would like to sponsor the venue, please get in touch with Paul Verest

+86 187 01029146.
如果您或您的公司想赞助场地,请联系伟保罗

, QQ 908781544 。
---
Agenda 议程
Expected topics:
Eclipse organization and projects | Eclipse组织和项目介绍
Eclipse VJET
"Modeling and Programming going hand in hand with UML Lab - an Eclipse-based Modeling IDE" by Manuel Bork, Yatta Solutions
Open source story Nodeclipse
Possible topics, speakers needed! 可能的主题,需要呈献者:

If you would like to give a demo, contact organizer. 如果你想给一个演示,请联系组织者。
---
Details
If you added your demo to the list above, please add a short abstract to this list so people know what you will be talking about.
---
Who Is Attending | 怎么注册?
If you plan on attending please add your name and company to the list below:
Jin Mingjian
Manuel Bork, Yatta Solutions via http://join.me/
...
or
use http://democampbeijing2013.eventbrite.com to register and view the list of registered participants. Registration is free. | 在 http://democampbeijing2013.eventbrite.com 可以没费注册。
For Bloggers and Users of Twitter, LinkedIn, Flickr, Weibo etc.
In case you plan to blog or tweet about the Eclipse DemoCamp in Beijing, please use the tag "#democampbeijing" in order to make it easier to find all the comments and pictures. Thanks a lot for telling the world about the event! | 请用#democampbeijing#标签微博一下。