Difference between revisions of "Eclipse DemoCamps Juno 2012/Stuttgart"
Line 91:
Line 91:
 

# Kurt Ebert, itemis AG

 

# Kurt Ebert, itemis AG

 

# Thomas Hofmann, IBM

 

# Thomas Hofmann, IBM

 
+
---
Revision as of 02:10, 26 May 2012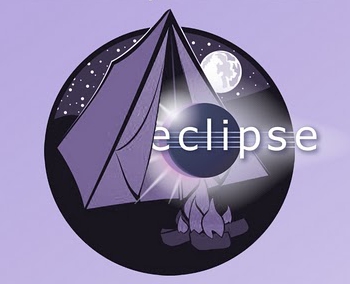 What is an Eclipse DemoCamp?
Location
STEP in Stuttgart-Vaihingen
STEP Stuttgarter Engineering Park
Gropiusplatz 2
70563 Stuttgart
Room Dalí (ground floor, left-hand behind the stairs)
Date and Time
Tuesday, June 26th, 2012 17:30
Sponsors
This Demo Camp will be sponsored by itemis AG, Eclipse strategic member and the leading company for model-driven software development.

If your company is willing to co-sponsor this event, please contact Niko Stotz.
Organizer
Presenters
Mark Brörkens, itemis AG: Requirements Management with Eclipse
Frank Gerhardt, Gerhardt Informatics: GEFGWT: GEF in JavaScript, in the browser, on the iPad
Jochen Krause, EclipseSource: RAP mobile
Ed Merks, itemis AG: Xcore: Ecore Meets Xtext
Axel Terfloth, itemis AG: Yakindu-Tools
Gunnar Wagenknecht, AGETO: Eclipse Gyrex Demo
Agenda
Time
Topic
Presenter
Description
17:30 – 17:45
Reception
17:45 – 18:00
Welcome
Niko Stotz
18:00 – 18:20
RAP mobile
Jochen Krause
18:25 – 18:45
GEFGWT: GEF in JavaScript, in the browser, on the iPad
Frank Gerhardt

GEF is one of the oldest Eclipse projects. When migrating of a good old RCP application to the Web or Mobile, the graphical editors are usually very hard to port or to rewrite. We ported GEF to JavaScript using GWT. That way you can reuse most of the Java code and compile your GEF editors to JavaScript. We also made a few extensions to support touch events on mobile devices. I will give you a demo of GEFGWT and explain how to use it.

18:50 – 19:10
Eclipse Gyrex Demo
Gunnar Wagenknecht
19:10 – 19:30
Pause
19:30 – 19:50
Requirements Management with Eclipse
Mark Brörkens
19:55 – 20:15
Yakindu-Tools
Axel Terfloth
20:20 – 20:40
Xcore: Ecore Meets Xtext
Ed Merks

Ecore's success stems from its power to describe deep semantic structure more concisely than Java. The downside are the tools. Certainly Ecore's structured editor is simple and effective and its graphical editor is rich and elegant but both are cumbersome compared to traditional text-based tools. The Xtext framework beckons with a solution: a textual syntax for Ecore. Going one step further, we leverage Xbase to define a concise textual notation for describing behavior and exploit it to implement constraints, derived features, operations, and data type conversion. We call this new language Xcore.

This presentation will explore Xcore's capabilities and demonstrate its powerful tools in action. They provide an experience reminiscent of JDT, as you'd expect, given their roots in Xtext. We'll also show how Xcore can be interpreted dynamically and compiled to Java statically, how it can leverage existing models currently represented as Ecore and GenModel, and how it's possible to convert between the combination of the two traditional forms and the new uniform textual representation. You'll leave this talk with an excellent understanding of some amazing new technology that will be available in the Juno release.

20:40
Get together
Who Is Attending
If you plan on attending please add your name and company to the list below. If you have any trouble with the wiki, just send an email to Niko Stotz.
Niko Stotz, itemis AG
Syed Aoun Raza, itemis AG
Andreas Rytina, itemis AG
Steffen Pingel, Tasktops
Nirmal Sasidharan, Robert Bosch GmbH
Wladimir Safonov, itemis AG
Mohamed Mukhtar, itemis AG
Markus Herrmann, vacos GmbH
Stephan Schmid-Eilber, vacos GmbH
Dominic Schabel, Finanz Informatik GmbH & Co. KG
Andreas Haufler scireum GmbH
Jan Scheithauer scireum GmbH
Michael Krauter, itemis AG
Tobias Jenkner, edmPRO
Yahya Al-Hajj, NovaTec GmbH
Jörg Matysiak, CENIT AG
Oliver Böhm, T-Systems
Dirk Fauth, BeOne Stuttgart GmbH
Frank Gerhardt, Gerhardt Informatics Kft.
Kurt Ebert, itemis AG
Thomas Hofmann, IBM