Eclipse DemoCamps Juno 2012/Poznan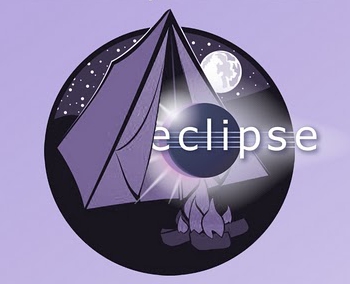 What is an Eclipse DemoCamp?
Location
Coming
Date and Time
26 (Tuesday), June, 2012 Start: 6.30 p.m. ! (Registration: start from 6 p.m.)
Sponsors
This Eclipse DemoCamp is sponsored by Eclipse Fundation

Partners


If your company is willing to co-sponsor this event, please contact Natalia Klimasz
Organizer
Natalia Klimasz - IBM Eclipse Support Center

Agenda
Time, Topic, Presenter/Company, Duration

18:00 - 18.30, Start with registration
18.30 - 18.45, EDC Kick off! N.Klimasz, IBM Eclipse Support Center (10min)
18.45 - 19.00, coming
Presenters
If you would like to present at the DemoCamp, please feel free to add your name and topic to the list, further send your email to organizers.
Name, Company, Topic

Krzysztof Kaźmierczyk, Support Center, BIRT (time: 30 min)
Jacek Laskowski, IBM , Clojure w Eclipse i wtyczką CounterClockWise (time: X min)
Werner Keil, Creative Arts & Technologies, Using Xtext/TS for type-safe DSLs (time: 30 min)
Michała Matłoki i Karol Zandecki , Red Hat, Eclipse & OpenShift. Free cloud for developers (time:30 min)
Name , Camapny , Topic (time: X min)
Registration
Opened! Just add your surname and name on the list below on " Who is attending" or use:
http://oiola.com/e/936-eclipse-democamp-june-2012/
That is condition to get a free beer !
Attractions !
Apart of interesting presentations:
Pizzas
Beers
Nice ambiance and people

and more more!
Who Is Attending
If you are attending, please add your name and email address below.
Natalia Klimasz, IBM Eclipse Support Center
Krzysztof Kaźmierczyk, IBM Eclipse Support Center
Jarosław Ruks
Mateusz Jabłoński
Maciej Szczerbakowski
Bartosz Walter
Pawel Troc
YOU!? ; -)
Summary
summary & photo just after event