Difference between revisions of "Eclipse DemoCamps Juno 2012/Grenoble"
Line 108:
Line 108:
 

#Miguel Santana, STMicroelectronics

 

#Miguel Santana, STMicroelectronics

 

# Marc Dutoo (& others ?), Open Wide

 

# Marc Dutoo (& others ?), Open Wide

 
+
 

#...

 

#...

 
 
---
Revision as of 03:08, 24 May 2012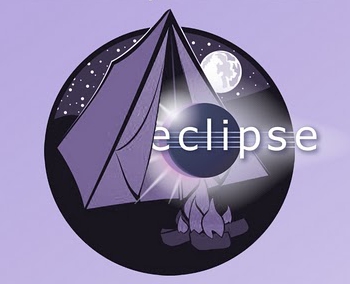 What is an Eclipse DemoCamp?
Given the success of Last Year Grenoble DemoCamp, we are please to organize a new one this year.
Location

Xerox Research Centre Europe
6 chemin de Maupertuis
38240 Meylan, France
Travel Information
Date and Time
13 June 2012, 14h - 18h
Sponsors
Hosting and Funding
Communication
Organizers
Adrian Mos - Xerox Research
Mickael Istria - JBoss by Red Hat (mistria@redhat.com)
Agenda
The day will feature informal demos, presentations and discussions about cool Eclipse projects, ranging from research prototypes to fully-featured open-source and commercial offerings.
Each presentation should be 15 minutes + 5 minutes of questions, doing the transition with next presentation. If you want to make something shorter, then we'll plan quickies (5 minutes). This tentative agenda is subject to change depending on the proposed talks.
14h - 14h15: Welcome, by Adrian Mos
14h20 - 14h35: ...
14h40 - 14h55: ...
15h - 15h15: ...
15h20 - 15h40: Quickies (5 minutes each, no QA, discussions during break)
15h40 - 16h30: Break
15h45 - 16h: ...
16h05 - 16h20: ...
16h25 - 16h40: ...
16h45 - 17h: ...
17h05 - 17h30: Quickies (5 minutes each)

...
...
...
...
Closing, by Adrian Mos

17h30 - 18h: Unconference around a coffee
19h - ... Unconference in a bar of the center of Grenoble (announced during the DemoCamp)
Proposed talks
Submission and deadline
You can submit simply by adding a paragraph there (please respect follow title conventions so we can easy use the page outline). We are looking for talks that shows:
Cool stuff in Eclipse (Eclipse insight)
Cool stuff with Eclipse (how you use Eclipse)
Cool stuff for Eclipse (what plugins you develop)
All technologies/projects/organizations/... are good for a presentation, while it relates to Eclipse.
What's hot in Juno?
By: ?
Abstract: A new release is made of new things! This will be an hopefully exhaustive lists of the new projects and main achievements that were part of Juno release.
What does E4 change for Eclipse users?
By: ?
Abstract: Eclipse Juno is based on E4. This refreshed platform introduce some new ergonomics that make Eclipse users development faster. This talk introduces this main changes that make your working day better.
What does E4 change for Eclipse developer
By: ?
Abstract: E4 introduces new paradigms in Eclipse development (Dependency injection, modeled workbench, services...). In this presentation, you'll learn quickly what this new stuff provide and how to leverage it. You'll also see how it does (not) have impoact on what you already did, how to perform transition of your code from e3 to e4 without pain, and how to adopt these new efficient paradigms.
What's new GMF?
By: Aurélien Pupier
Abstract:
EasySOA / JWT talks
By: Marc Dutoo
Abstract : a 5-minute quickie about a new JWT feature (GEF SVG export...) and a 20 minute talk about EMF - ECM (Entreprise Content Management) integration and how it benefits JWT using the EasySOA SOA repository.
Who Is Attending
Please add your name to this list if you attend the DemoCamp, or you could also use EventBrite ticketing system:
Adrian Mos, Xerox Research
Mickael Istria, JBoss by Red Hat
Aurelien Pupier, BonitaSoft
Christelle Burguera, STMicroelectronics
Jerome Correnoz, STMicroelectronics
Miguel Santana, STMicroelectronics
Marc Dutoo (& others ?), Open Wide
Yoann Rodière, Open Wide
...
Carpool
Eclipse DemoCamp Grenoble is a Green event. If you plan to use your car to go to this DemoCamp, and have some seats to share, please add you to this list:
Driver
Departure from
Seats
Mickael Istria (mistria@redhat.com)
Grenoble Centre

free
free
free
free

Christelle Burguera (christelle.burguera@st.com)
Grenoble Polygone

free
free
free

Miguel Santana (miguel.santana@st.com)
Crolles

free
free
free
Photos