Eclipse DemoCamps Juno 2012/Bonn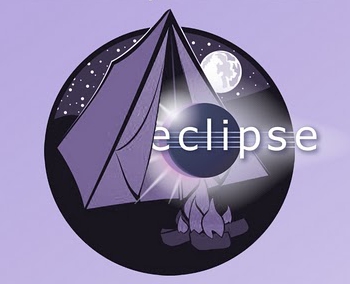 What is an Eclipse DemoCamp?
Location
Collegium Leoninum Bonn, up to 80 participants
When traveling by car, you'd better use http://www.bcp-bonn.de/bcp/index.php?id=95 which is open 24h.
Date and Time
Tuesday, June 19th, 2012, 18:15
Sponsors
This Demo Camp will be sponsored by itemis AG, Eclipse strategic member and the leading company for model-driven software development.

If your company is willing to co-sponsor this event, please contact Matthias Gutheil.
Organizer
Presenters
Moritz Eysholdt, Eclipse Xtend: java.lang.remove(overhead).add(sugar)
Markus Knauer, (EclipseSource): RAP mobile in action
Axel Terfloth, YAKINDU HMI
Ömer Gürsoy, YAKINDU Traceability
Michael Wenz, Graphiti
Matthias Zimmermann und Jonas Mendler, Eclipse Scout - Multi Platform Strategy
Lilija Klassen, Robert Wagner, Büro für Softwaretechnik, EMorF - Modelltransformationen leicht gemacht.
Martin Taal, Texo
Our time constraints don't allow more than 8 presentations.
Agenda
18:15 - 18:30 Reception
18:30 - 18:45 Opening
18:45 - 19:05
19:10 - 19:30
19:30 - 20:00 Break, Snacks
20:00 - 20:20 Eclipse Scout - Multi Platform Strategy: Matthias Zimmermann, Jonas Mendler (BSI Business Systems Integration AG)
20:25 - 20:45
20:50 - 21:10
21:10 - 21:40 Break
21:40 - 22:00
22:05 - 22:25
22:30 - 22:50
22:50 - open end Eclipse Stammtisch at Collegium Leoninum Bonn
Who Is Attending
If you plan on attending please add your name and company to the list below. If you have any trouble with the wiki, just send an email to Matthias Gutheil.
Mokhtar Al-Shubei, Universität Bonn
Andreas Becker, Universität Bonn
Patrick Breucking, T-Systems
Andri Bremm, Universität Bonn
Boris Brodski, Freelancer
Carsten Busch, itemis AG
Arkadiusz Czarnik, itemis AG
Moritz Eysholdt, itemis AG
Jan Friderici, itemis AG
Andreas Ganser, RWTH Aachen, SWC
Wolfgang George, itemis AG
Benedikt Grabenmeier, T-Systems
Ömer Gürsoy, itemis AG
Matthias Gutheil, itemis AG
Alexander von Hedenström, European IT Consultancy EITCO GmbH
Veit Hoffmann, RWTH Aachen, SWC
Günter Kniesel, Universität Bonn
Phillip Kroll, denkwerk GmbH
Jonas Mendler BSI Business Systems Integration AG
Lothar Nieswandt, T-Systems
Jan Nonnen, Universität Bonn
Fabian Noth, Universität Bonn
Tobias Rho, Universität Bonn
Marcus Rickert, Capgemini sd&m AG
Falko Riemenschneider, itemis AG
Uwe Ritzmann, DPDHL IT Services
Frank Schimmel, QRu
Daniel Speicher, Universität Bonn, Informatik III
Martin Taal
Axel Terfloth, itemis AG
Michael Wenz, SAP AG
Niels Woitzick, T-Systems
Matthias Zimmermann, BSI Business Systems Integration AG
Darius Jockel, itemis AG
Please add your name in alphabetical order.