Eclipse DemoCamps Indigo 2011/Muenchen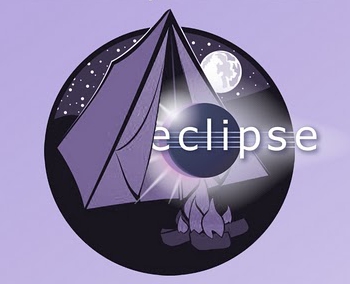 What is an Eclipse DemoCamp?
Location
Location: Siemens AG, Forum 1, Otto-Hahn-Ring 6, 81739 Munich, Germany
PDF with directions: Siemens Munich MCH_P campus
Google Maps: Siemens Munich MCH_P campus
Date and Time
Monday, June 20, 2011 from 5:00 PM - 11:00 PM (GMT+0100)
Sponsors
If your company is interested in sponsoring this event, please contact Kai Tödter.
Organizers
Agenda
05:00pm - 05:30pm Meet and Greet
05:30pm - 05:40pm Welcome/Intro, Ralph Müller (Eclipse Foundation) + Kai Tödter (Siemens Corporate Technology)
05:40pm - 05:50pm CSS Styling for Indigo, Kai Tödter (Siemens Corporate Technology)
05:50pm - 06:00pm Dynamic OSGi Apps with Equinox and Vaadin, Kai Tödter (Siemens Corporate Technology)
06:00pm - 06:20pm EclipseRT (Equinox OSGI, Jetty,...) as Push- and Content server for mobile Clients (Blackberry, iOS, Android), Ekkehard "Ekke" Gentz (Freelancer)
06:20pm - 06:40pm APPlause: DSLs and Generators for platform-independent mobile Development (iOS, Android, etc.), Peter Friese (Itemis)
06:40pm - 07:00pm Single-sourcing for Eclipse 4.x and Eclipse 3.x, Tom Schindl (BestSolution.at)
07:00pm - 07:40pm BREAK (with beer, soft drinks and warm food)
07:40pm - 08:00pm Rich Ajax Platform: What's new in RAP 1.4, Ralf Sternberg (EclipseSource)
08:00pm - 08:20pm Eclipse Code Recommenders: How much can the IDE predict what you will write in the next few seconds?, Marcel Bruch (TU Darmstadt)
08:20pm - 08:40pm What's new in EMFStore?, Maximilian Koegel (EclipseSource)
08:40pm - 09:00pm A Test-Model Generator for EMF, Jonas Helming (EclipseSource)
09:00pm - 09:20pm Functional testing with Jubula, Alexandra Imrie (BREDEX GmbH)
09:20pm - 09:40pm Tired of CVS? Pimp your productivity with Git, Gerrit, Hudson and Mylyn, Benjamin Muskalla (Tasktop Technologies)
09:40pm - 10:00pm Xtext 2.0 - DSLs unleashed, Sven Efftinge and Sebastian Zarnekow (Itemis)
10.00pm - 11:00pm Networking (with beer, soft drinks and warm food)
Who Is Attending
At democampmunich.eventbrite.com you find the current list of attendees and you can register.
Registration is free: beer, soft drinks and food is sponsored by Siemens AG and EclipseSource!