Eclipse DemoCamps Indigo 2011/Muenchen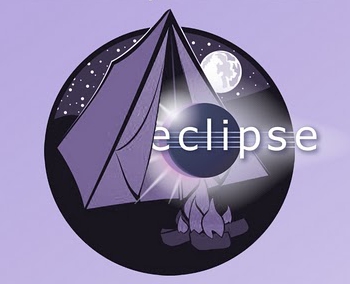 What is an Eclipse DemoCamp?
Location
Location: Siemens AG, Forum 1, Otto-Hahn-Ring 6, 81739 Munich, Germany
PDF with directions: Siemens Munich MCH_P campus
Google Maps: Siemens Munich MCH_P campus
Date and Time
Monday, June 20, 2011 from 5:00 PM - 11:00 PM (GMT+0100)
Sponsors
If your company is interested in sponsoring this event, please contact Kai Tödter.
Organizers
Agenda
Is in preparation. If you are interested in showing a demo, please contact Kai Tödter.
Ralf Müller (Eclipse Foundation): Welcome/Intro
Kai Tödter (Siemens Corporate Technology): Either "CSS Sytyling for Indigo" or "Dynamic OSGi Apps with Equinox and Vaadin"
Ekkehard "Ekke" Gentz (Freelancer): EclipseRT (Equinox OSGI, Jetty,...) as Push- and Contentserver for mobile Clients (Blackberry, iOS, Android)
Heiko Behrens and/or Peter Friese (Itemis): APPlause: DSLs and Generators for platform-independent mobile Development (iOS, Android, etc.)
Ralf Sternberg (EclipseSource): Rich Ajax Platform: What's new in RAP 1.4
Maximilian Koegel (EclipseSource): What's new in EMFStore?
Jonas Helmig (EclipseSource): A Test-Model Generator for EMF
Marcel Bruch (TU Darmstadt): Eclipse Code Recommenders: How much can the IDE predict what you will write in the next few seconds?
MORE DEMOS TO COME, STAY TUNED...
Who Is Attending
Please register at democampmunich.eventbrite.com.
Registration is free: beer, soft drinks and (delicious) food is sponsored by Siemens AG!