Eclipse DemoCamps Indigo 2011/Grenoble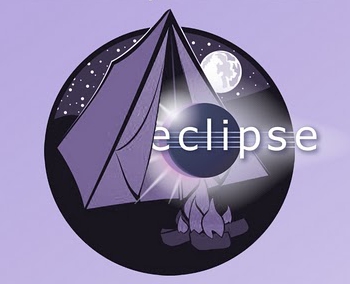 What is an Eclipse DemoCamp?
Location

6 chemin de Maupertuis
38240 Meylan, France
Date and Time
28 June 2011, 14h30
Sponsors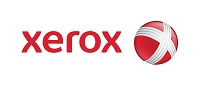 Organizers
Adrian Mos - Xerox Research
Thierry Jacquin, Xerox Research
Jean-Pierre Chanod, Xerox Research
Mickael Istria - BonitaSoft / PetalsLink
Agenda
The day will feature informal demos, presentations and discussions about cool Eclipse projects, ranging from research prototypes to fully-featured open-source and commercial offerings.
Each presentation should be 15 minutes + 5 minutes of questions, doing the transition with next presentation.
14h30 - 14h40 « About the event » by Adrian Mos
Indigo & Eclipse.org projects
14h45 - 14h55 « What's new in Indigo? » by Mickael Istria
15h00 - 15h15 « WindowBuilder demo » by Mickael Istria
15h20 - 15h35 « First steps with Memory Analyzer Tool » by Aurélien Pupier
15h40 - 16h10 « SCA Tools and BPEL Designer: New & Noteworthy » by Vincent Zurczak
16h15 - 16h30 « Overview of the Eclipse Modeling Stack » by Mickael Istria & Aurélien Pupier
16h30 - 17h Coffee Break.

Case studies: What people do with Eclipse
17h - 17h15 « Leveraging Modeling Stack in your application: Bonita Open Solution Case Study » by Aurélien Pupier
17h20 - 17h40 « From design & development to live collaboration in the SOA Space, using Eclipse Mangrove and EasySOA Core » by Alain Boulze & Marc Dutoo
17h45 - 18h « Overview of the Xeproc DSL and its Integration with Eclipse SOA Editors » by Thierry Jacquin and Adrian Mos
18h05 - 18h20 « Hunspell4Eclipse : the Eclipse's Spell Checking Service based on the Hunspell spelling tool » by Olivier Gattaz
18h25 - 18h40 « Using Eclipse to Create a Training Tool for Image Categorization: Functionality and Challenges » by Hervé Poirier
18h45 - 19h « ReST Editor : a reStructuredText editor » by Thomas Calmant
19h - ... Unconference in a bar of the center of Grenoble (announced during the DemoCamp)
Who Is Attending
NOTE: Deadline for registrations is Friday 24, 2011.
Please add your name and affiliation here. You can also add your name to the list at http://eclipse-democamp-grenoble-2011.eventbrite.com/ and we'll merge the lists. Alternatively you can send an email to adrian.mos at xrce.xerox.com and we'll register you.
Adrian Mos, Xerox Research
Thierry Jacquin, Xerox Research
Jean-Pierre Chanod, Xerox Research
Vincent Zurczak, Petals Link
Mickael Istria, BonitaSoft / PetalsLink
Thomas Calmant, isandlaTech
Olivier Gattaz, isandlaTech
Aurélien Pupier, BonitaSoft
Joao Americo, Laboratoire d'informatique de Grenoble
Alain Boulze, EasiFab
Marc Dutoo, Open Wide
Etienne Gandrille, Laboratoire d'informatique de Grenoble
Jerome Correnoz, ST Microelectronics
Bassem Khadige, Proxiad
Manuel Selva, ST Microelectronics
Fy Ravoajanahary, RaisePartner
Christelle Burguera, ST Microelectronics
Gaël Lalire, Bull
Hervé Poirier, Xerox Research
Guillaume Jacquet, Xerox Research
Errol Inan
Jesus Arturo Escobedo Cabello
Matthew Gerring, ESRFData Analysis Workbench
Miguel Santana, ST Microelectronics
François Exertier, Bull
Jacques Cayuela, Bull
Jihane Haddad
Guillaume Porcher, Bull
... YOU! ...
Buzz
Communication partners