Difference between revisions of "Eclipse DemoCamps Indigo 2011/Amsterdam"
Line 54:
Line 54:
 

# Jos Warmer, Warmer IT

 

# Jos Warmer, Warmer IT

 

# Rob Koch, Remain Software

 

# Rob Koch, Remain Software

 
+
---
Revision as of 04:54, 18 May 2011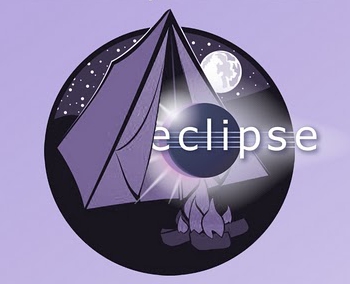 What is an Eclipse DemoCamp?
Location
Microsoft B.V.
Evert van de Beekstraat 354
1118 CZ Schiphol (Amsterdam)
Tel.: +31 (0)20 5001500

Klik hier voor de routebeschrijving. Parkeren kan in de ondergrondse garage. U ontvangt een uitrijkaart. Vanaf Schiphol Plaza is de lokatie binnen 10 minuten te bereiken met het openbaar vervoer.
Date and Time
Tuesday, June 28, 2011 Start: 15:30 hrs, End: 19:30 hrs
Sponsors
If your company is willing to sponsor this event, please contact Yuri Kok. Current sponsons are:



Organizers
Presenters
If you would like to present at the Amsterdam DemoCamp, please send an email to democamp@industrial-tsi.com, add your name, topic and other useful information or links. Your presentations may last up to 20 minutes and must be Eclipse related.
(15:30 - 15:50) Welcome & Drink
(15.50 - 16.00) Wim Hoek en Yuri Kok: Kickoff

(16.00 - 16.20) Wim Jongman: Eclipse Orion intro / demo

(16.25 - 16.45) Arie Leeuwesteijn: Azure introdutie

(16:50 - 17:10) Roald Hopman: Talend Unified Platform (built on Eclipse) + Data Management demo
(17:15 - 17:35) TBD: Eclipse - Team Foundation Server

(17:40 - 18:10) Drinks & Snacks

(18:10 - 18:40) TBD: Developing Java based cloud solutions using Windows Azure Plugin for Eclipse

(18:45 - 19:05) Jos Warmer: Building an Insurance Product Modeling Workbench with Eclipse modeling tools

(19:10 - 19:30) Christophe Bouhier: Eclipse Xtext 2.0 Demo

(19:30 - 20:00) END - Drinks & Snacks
Who Is Attending
If you plan on attending please add your name, email, and company to the list below.If you don't have an Eclipse Wiki account, and you would like to register for this event please submit this to democamp@industrial-tsi.com
Wim Hoek, Microsoft
Fred Bos, Talend
Peter van Rijswijk, ReportSoft - Actuate

Michel van Rooij, ReportSoft - Actuate

Arie Leeuwesteijn, Microsoft
Serge van Schie, Microsoft
Christophe Bouhier, NetXForge
Jos Warmer, Warmer IT
Rob Koch, Remain Software
Jan Praag, ZZP