Difference between revisions of "Eclipse DemoCamps Helios 2010/Austin"
Line 30:
Line 30:
 

# Ling Wang, Nokia

 

# Ling Wang, Nokia

 

# Allen Gooch, BioWare

 

# Allen Gooch, BioWare

 
+
---
Revision as of 11:57, 19 April 2010

What is an Eclipse DemoCamp?
Location
200 E. 6th Street, 3rd Floor
Austin, TX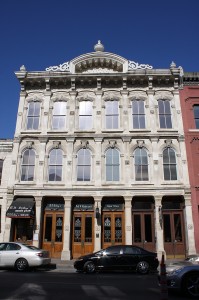 Date and Time
June 2nd, 6:30-8:30pm
Organizer
Chris Aniszczyk, Red Hat
Presenters
If you would like to present at the DemoCamp, please feel free to add your name and topic to the list.
Chris Aniszczyk, What's new in Eclipse Helios
Thomas Watson, Something about Equinox/OSGi
Ken Ryall, What's new in CDT 7.0 for Helios
Who Is Attending
If you plan on attending please add your name and company to the list below. If you have any trouble with the wiki, just send an email to caniszczyk at gmail dot com.
Chris Aniszczyk, Red Hat
Thomas Watson, IBM
Ken Ryall, Nokia
Shawn Spiars, Yazoo Consulting
Ling Wang, Nokia
Allen Gooch, BioWare
Nicolas Bihan, ITN