Eclipse DemoCamp November 2016/Bonn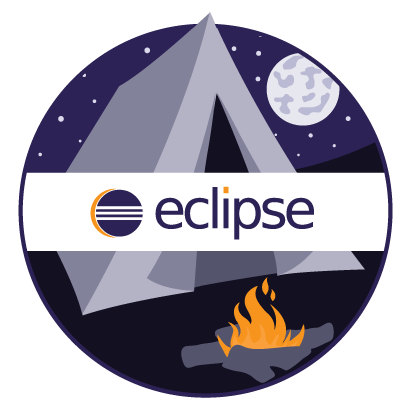 What is an Eclipse DemoCamp?
Location
Collegium Leoninum Bonn, up to 80 participants
When traveling by car, you'd better use http://www.bcp-bonn.de/bcp/index.php?id=95 which is open 24h.
Date and Time
Monday, November 14th, 2016, 18:15
Sponsors
This Demo Camp will be sponsored by itemis AG, Eclipse strategic member and the leading company for model-driven software development.

If your company is willing to co-sponsor this event, please contact Matthias Gutheil.
Organizer
Presenters
Our time constraints allow max 10 presentations. Inform Matthias Gutheil if you would like to give a presentation at the next DemoCamp in Bonn in November.
Alexandra Schladebeck, BREDEX GmbH: Skalierbare, toolunabhängige funktionale Tests
Karsten Thoms, itemis AG, Integrating Xtext Language Server Support in Visual Studio Code
Marcel Bruch, Codetrails, Wie du ein Automated Error Reporting für alle deine Java Anwendung aufsetzt – in weniger als 10 Zeilen Code.
Ralf Mollik, Compex Systemhaus GmbH, Orchestrating the build process in a large project environment (OSBP) with tools & brain
Markus Kett, XDEV Software Corp, Eclipse jetzt mit neuem Hibernate 5 Tooling & Java Cloud
Agenda
18:15 - 18:30 Reception
18:30 - 18:45 Opening
18:45 - 19:05
19:05 - 19:25
19:25 - 19:45
19:45 - 20:15 Break, Snacks
20:15 - 20:35
20:35 - 20:55
20:55 - 21:15
21:15 - 21:30 Break
21:30 - 21:50
21:50 - 22:10
22:10 - 22:30
22:30 - open end Eclipse Stammtisch at Collegium Leoninum Bonn
Who Is Attending
If you plan on attending please add your name and company to the list below. If you have any trouble with the wiki, just send an email to Matthias Gutheil.
Ralf Mollik, Compex Systemhaus GmbH
Alexandra Schladebeck, BREDEX GmbH
Please add your name in alphabetical order.