Eclipse DemoCamp May 2016 Berlin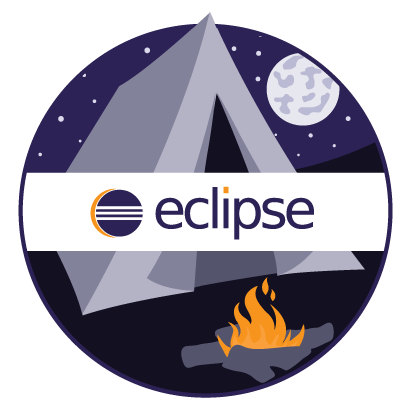 1. Location
Fraunhofer-Forum Berlin
Anna-Louisa-Karsch-Straße 2
10178 Berlin

2. Date and Time
May 12th, 2016

Opening: 1.00 pm
Presentations and Demos: 1.30 pm - 7.00 pm

3. Organizer
Dr. Tom Ritter, Fraunhofer FOKUS

4. Sponsors
The Eclipse DemoCamp will be sponsored by Fraunhofer FOKUS and the Eclipse Foundation.

• The Fraunhofer Institute for Open Communication Systems FOKUS is resarching and developing demand-oriented solutions for partners in industry, research and public administration.
• Eclipse Foundation is a not-for-profit, member supported corporation that hosts the open-source Eclipse Projects.

If you or your company would like to sponsor the venue, please get in touch with Tom.

5. Agenda
If you would like to give a demo, please feel free to add it tot he list. Should we receive more submissions than we can fit into the schedule, we will select the ones that we think are most interesting to the audience.

1.00 pm Registration
1.30 pm Opening
1.40 pm Keynote Mike Milinkovich, Eclipse Foundation
2.10 pm Introduction to Eclipse Oomph, Eike Stepper (Oomph project lead)
2.50 pm Model-Driven Test Automation of SOA Systems with Eclipse, Martin Schneider (Fraunhofer FOKUS) and Marc-Florian Wendland (Fraunhofer FOKUS)
3.30 pm The Astonishing Possibilities with Xtend, Max Bureck (Fraunhofer FOKUS)
4.10 pm N4JS - sound static type system for JavaScript, Jens von Pilgrim (NumberFour AG)

6. Details
If you added your demo to the list above, please add a short abstract to this list so people know what you will be talking about.

Introduction to Eclipse Oomph
This demo of Oomph's Eclipse Installer shows how to install preconfigured Eclipse IDEs and how to quickly customize them to your specific needs.
Model-Driven Test Automation of SOA Systems with Eclipse
This demo shows a model-driven test automation architecture based on EMF and supporting the principles of the Model-Driven Architecture (MDA). It was eventually applied on SOA systems but is in general independent of any target technology of the system under test.
Astonishing Possibilities with Xtend
Xtend is a general purpose programming language developed as an Eclipse Project. It transpiles to Java source code and is fully interoperable (both ways) with Java. The Xtend language features simplify coding by getting rid of many verbosities of the Java programming language, but also allow for some interesting uses of the features. This demo will show some, maybe surprising, ways how the Xtend language features can be used.
N4JS - sound static type system for JavaScript
N4JS is a language and IDE designed for developers who need to build scalable projects whose code is modular, reusable and easily maintainable over time. N4JS bridges the strengths of JavaScript and Java. The result is a typed JavaScript superset that is flexible and type-safe. The demo will show some features of N4JS and its IDE -- and why N4JS is very different from TypeScript.
7. Who is attending
Dr. Tom Ritter, Fraunhofer FOKUS
Ralph Müller, Eclipse Foundation
Mike Milinkovich, Eclipse Foundation
Eike Stepper, CDO, Oomph
Marc-Florian Wendland, Fraunhofer FOKUS
Martin Schneider, Fraunhofer FOKUS
Jens von Pilgrim, NumberFour AG
Martin Käs, SRZ Berlin
Torsten Krämer, NumberFour AG
Ed Merks, itemis
Kai Hudalla, Bosch Software Innovations GmbH