Eclipse DemoCamp Florence 2019
On June 11th, 2019, we plan to organize a half day event about Eclipse technologies, and more specifically about Jakarta EE and Eclipse MicroProfile. As we have several international speakers, the conference will happen in English.
The program is still under construction, we expect to announce it in late April. Contact us if you have a good topic to present!
Gaël Blondelle, VP Ecosystem Development, Eclipse Foundation: firstname dot lastname at eclipse dot org in
Alberto Mancini, Architect at K-Teq srls: firstname at k-teq.com dot com, in
DATE & LOCATION
June 11th, 2019
Location: To be defined
REGISTRATION
Book the date! We will setup registration in April.
The event will be free but registration is mandatory. Please inform us if you cancel your participation.
Organizers and sponsors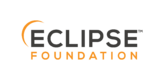 Contact us if you are want to sponsor the event
Regional Supporters
Contact us if you can relay the event to your ecosystem
Program - June 11th
Detailed Program