Difference between revisions of "Eclipse DemoCamp December 2017/Hamburg"
Line 87:
Line 87:
 

#Tommy Redel, [http://www.subshell.com/ subshell GmbH]

 

#Tommy Redel, [http://www.subshell.com/ subshell GmbH]

 

#Torsten Witte, [http://www.subshell.com/ subshell GmbH]

 

#Torsten Witte, [http://www.subshell.com/ subshell GmbH]

 
+
---
Revision as of 10:54, 8 December 2017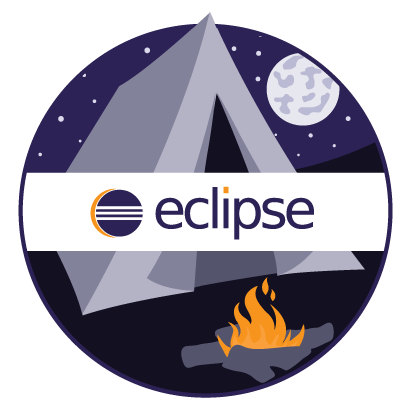 What is an Eclipse DemoCamp?
Location
This time the DemoCamp will take place at the Dockland Hamburg. We'll be hosted by the NORDAKADEMIE Graduate School again with a stunning view of the river Elbe.
NORDAKADEMIE Graduate School
Van-der-Smissen-Strasse 9, 22767 Hamburg
LatLong: 53.54331, 9.9373

Follow this link for directions: http://goo.gl/maps/Sp73I
Pro tip: take U3, S1 or S3 to Landungsbrücken, then change for ferry line 62. The ferry will leave at 18:00, 18:15, 18:30,...

Date and Time
December 11, 2017
Get together starting at 06:45pm
Organizer
Stefan Reichert, Zühlke Engineering
Sponsors
Following the principles of openness and transparency, we are open to everybody to sponsor this demo camp. Feel free to contact the organizers or simply add yourself to this wiki page as a sponsor.
One additional note: We will donate 20% of the sponsored food/drinks to an organization that supports homeless people in Hamburg. So 20% of the ordered drinks/food will not be delivered to our demo camp, but directly to that organization at the same time. We did that once in the past when we ordered more stuff that we could eat and we thought we should do this again, but this time by purpose.

itemis is general sponsor with EUR 500,-

Pivotal is general sponsor with EUR 500,-

Zühlke Engineering is general sponsor with EUR 500,-
Agenda
18.45: Get together
19.15: Opening/Welcome
19.20: Patrik Suzzi (itemis) - Rapid Prototyping of Eclipse RCP Applications (see also EclipseCon Slides)
19:40 Karsten Thoms (itemis) - What's coming with Eclipse Photon? -
In this demo I will give a sneak preview on Eclipse Photon. Let me show you features already available with milestone 3, and things yet to come. We will have a look at general IDE features, Git and Java tooling.
20:00 Simon Scholz (vogella) - Being Reactive in Eclipse RCP Applications - RxJava and RxSWT
20:20 - 20:30 Break
20:30 Martin Lippert (Pivotal) - Spring Tools 4 - for Eclipse and beyond
20:50 Philip Wenig (Lablicate GmbH) - Eclipse Charting - Extended - https://www.eclipsecon.org/europe2017/sites/default/files/slides/Eclipse-Charting.pdf
21:10-21:30 Olivier Prouvost (opcoach) - Create easily your own E4 spy to help you to develop your application
Who Is Attending
If you plan on attending please add your name and company to the list below. You need to have an Eclipse Bugzilla account to do so. Signing up is really easy and not only gives you the chance to attend Eclipse DemoCamps, but also gives you the sweet fuzzy feeling of being able to file Eclipse bugs! Come on, give it a try - we know you can do it!