Difference between revisions of "E4/RAP Integration/Experimental"
Line 18:
Line 18:
 

* org.eclipse.core.resources

 

* org.eclipse.core.resources

 

* org.eclipse.core.filesystem

 

* org.eclipse.core.filesystem

 
+
 
+
 
 
 

== Get the source ==

 

== Get the source ==
---
Revision as of 07:05, 25 June 2009
Running E4 on RAP
Running the E4 as web application without touching the code? Read on :)

E4 Contacts Demo
E4 Photo Demo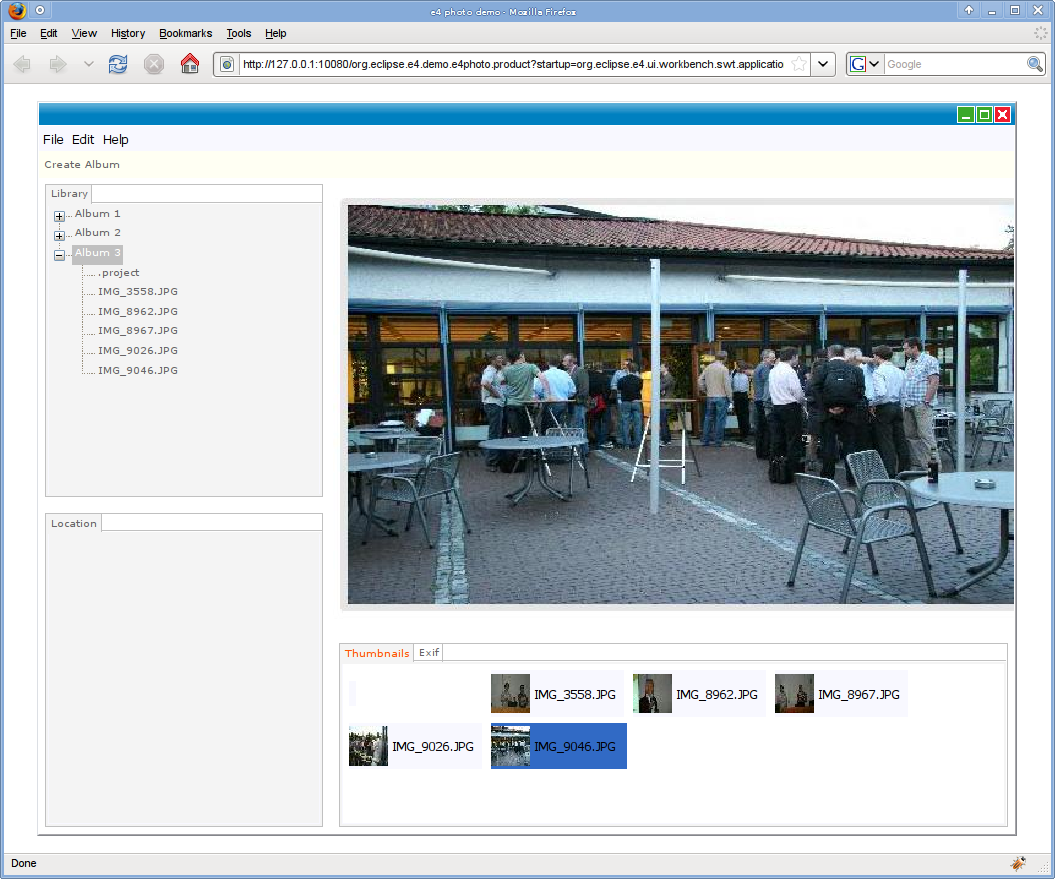 Set up the target
You need:
RAP 1.2 Runtime
EMF 2.4.2 Runtime
org.eclipse.core.resources
org.eclipse.core.filesystem
org.eclipse.equinox.ds
org.eclipse.equinox.util
Get the source
Use the team project set and import the projects. The psf includes
RAP runtime bundles from the e4_experimental branch
additional RAP bundles for new features (IApplication support, Nebula, ..)
original e4 runtime + demos
Run the demos
There are two launch configs included ( you need to have the RAP tooling installed in order to use them):
E4 Photo Demo
E4 Contacts Demo
RAP e4 experimental branch?
It's a branch for the RAP runtime bundle including several experimental features. Some noteworthy (but still highly experimental) features are:
SWT resource constructors
PaintListener / PaintEvents / GC
Gradient support
IApplication and product support
Open issues
As already discussed at the e4 summit and several other appointments there are some big challenges involved when you try to bring a regular application to the web. We already listed several of the big blockers on E4/RAP_Integration.
This list only covers some of the more subtle problems (mostly missing API - see also E4/RAP_Integration/RWT_misses_SWT-API).