Development Resources/How to Use Eclipse Copyright Tool
Install the org.eclipse.releng.tools plugin to Eclipse
You can use the standard software installer ("Help > Install New Software...") to add the Eclipse Project's Releng Tools to your Eclipse configuration.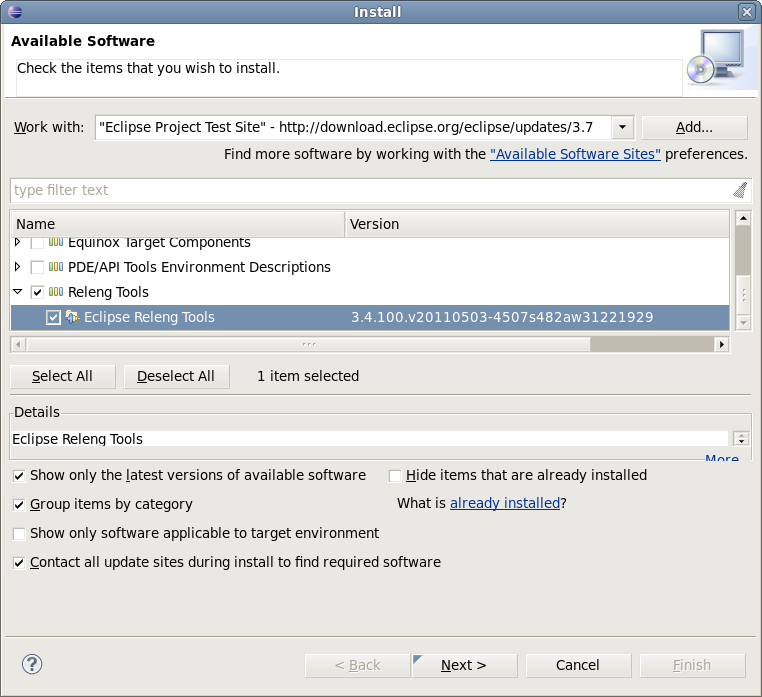 Configuration of Eclipse copyright tool
The Copyright Tool is configured using the preferences.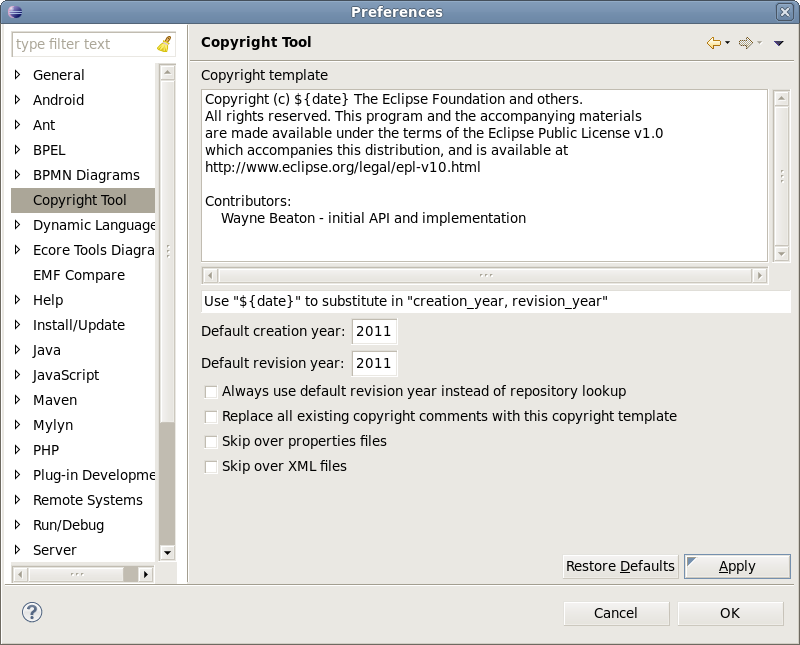 If you're not sure what to put here, please see the Default Copyright and License Notice.
Use Eclipse copyright tool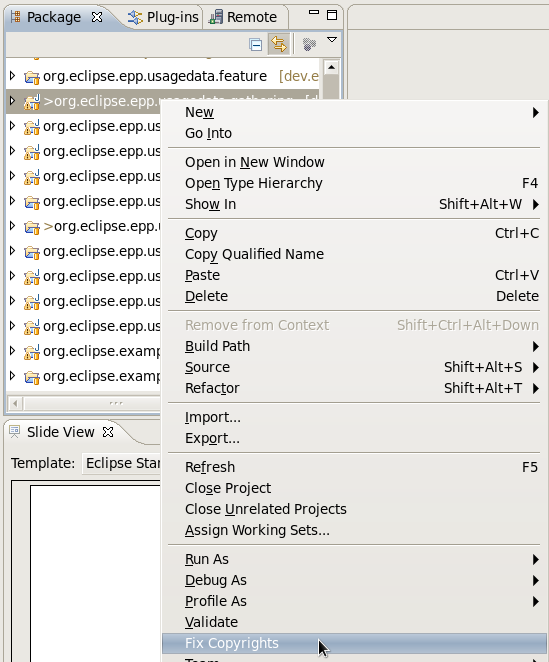 change to Resource-view of Eclipse
deselect all working sets, if you have selected - you must see the project structure of your workspace
click right on your project and choose Advanced fix copyrights
The tool will:
insert a header

in java files
if configured, in *.properties files
if configured, with override existing header
The tool will NOT
insert a header in other files like plugin.xml