Common Build Infrastructure/Getting Started/Build In Hudson/Ant Job

Rather than starting your build with a Bash script, you can use Ant to build.
1. Set up the Ant script just as if you were building from within Eclipse with a few slight modifications for Hudson.
2. On the job configuration screen select Invoke Ant, and then Advanced.
3. Your Ant build configuration will look similar to the following: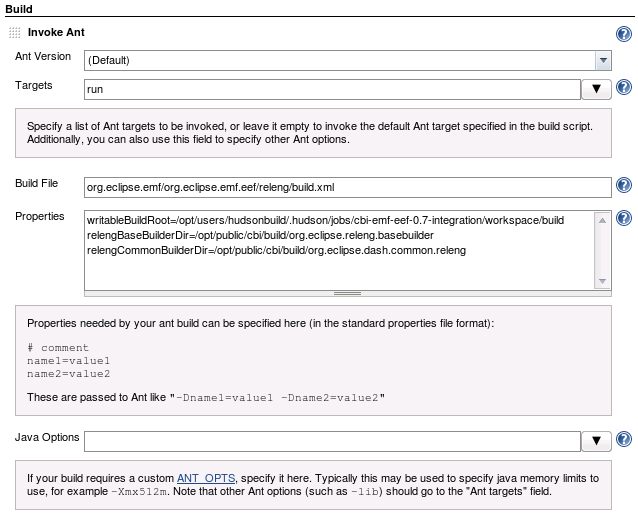 4. If you have additional properties that you do not want to include in your build.properties file, you can pass them in through this configuration. This allows you to have a generic build.properties and override or add as necessary specifics that may be needed for your Hudson build.
See Also