CDO/Explorer (work in progress)
Vision
The CDO Explorer is a client-side RCP application that demonstrates all the core functionality of CDO. It is expected to provide re-usable user interface components as well as a default distribution in form of an RCP application. CDO users shall be enabled to download a single setup.exe file and install a complete technology stack, including repository server, database, the CDO Explorer client, possibly a CDO Admin client to (re-) configure the repository server.
We'd like to demonstrate the following:
strict use of data binding
together with asynchronous node expansion
drag and drop of objects to create references
extensible repository browser view
extensible form editors for single objects
neat integration of all the optional CDO functionality, like:

query definition and execution
import/export of resources
resource browsing (integrated in the generic repository browser)
history browsing
explicit locking and a locks view
local and remote annotation of CDOModelElements

others?
Description
The following screen stub can be used as a basis for more detailed UI descriptions. The content of the open editors is irrelevant, it's just to illustrate the general use of the forms toolkit.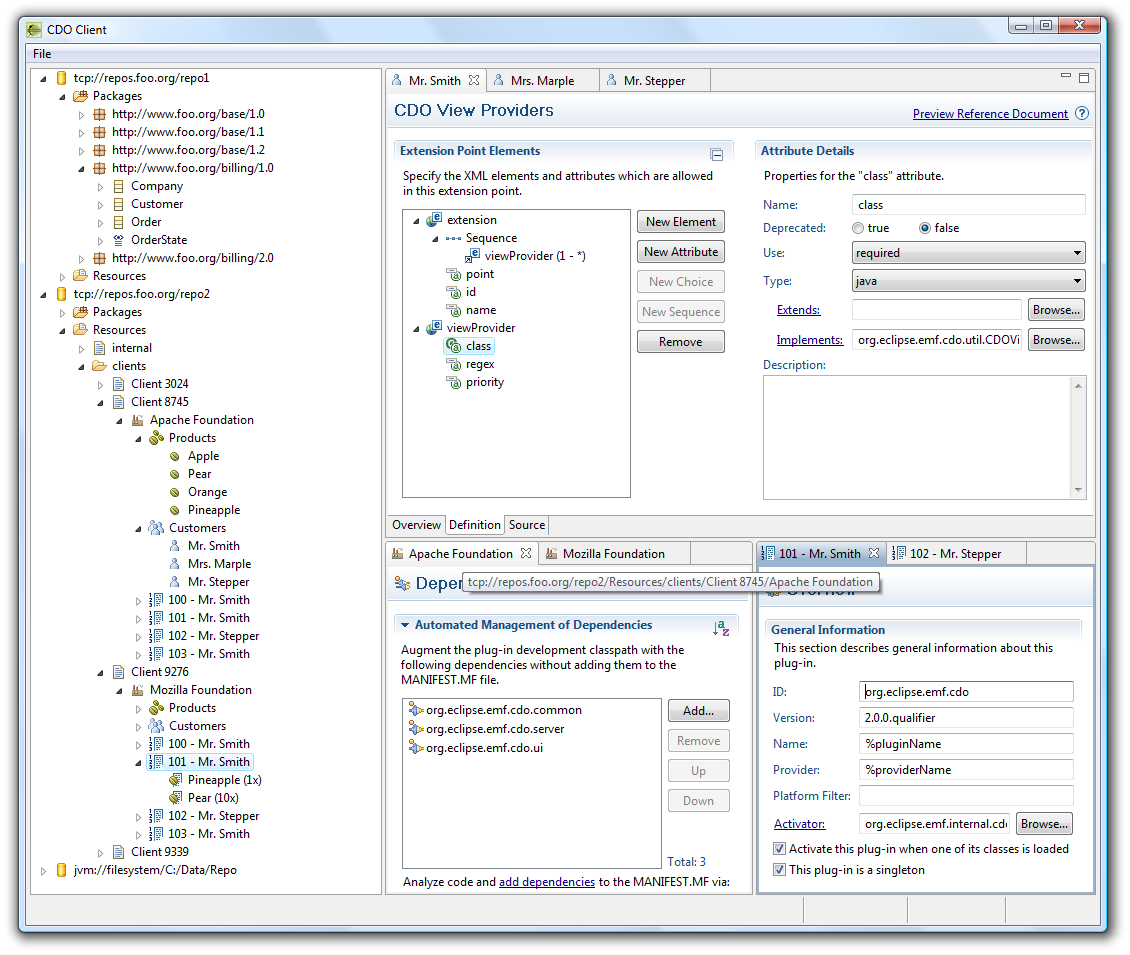 Design
Bugzillas