Braunschweig Demo Camp June2012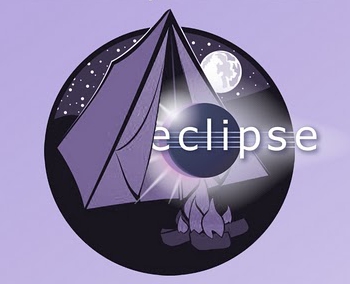 What is an Eclipse DemoCamp?
Location
Braunschweig

Öffentliche Versicherung Braunschweig
Date and Time
28th June 2011 starting at 17.00
Sponsors
If your company is willing to co-sponsor this event, please contact the BREDEX Team.
Organizer
BREDEX GmbH
Agenda
17.00 - 17.15 : Welcome

17.15 - 17.35 Demo 1

17.35 - 17.55 Demo 2
17.55 - 18.15 Demo 3
18.15 - 18.45 BREAK
18.45 - 19.05 Demo 4
19.05 - 19.25 Demo 5
19.25 - 19.45 Demo 6
19.45 - 20.05 Demo 7
Presenters
We have the following demonstrations confirmed:

JavaFX/Swing Renderers for the Eclipse 4 Application Platform (Kai Tödter, Siemens)

One important architectural concept of the Eclipse 4 application platform is the strong separation of application model and rendering engine. As a proof of concept, Kai will show prototype rendering engines that use JavaFX 2.1 and Swing as UI technologies.

Jubula (BREDEX GmbH)

Xcore: Ecore Meets Xtext (Ed Merks - Project Leader of Eclipse Modeling Framework)
Ecore's success stems from its power to describe deep semantic structure more concisely than Java. The downside are the tools. Certainly Ecore's structured editor is simple and effective and its graphical editor is rich and elegant but both are cumbersome compared to traditional text-based tools. The Xtext framework beckons with a solution: a textual syntax for Ecore. Going one step further, we leverage Xbase to define a concise textual notation for describing behavior and exploit it to implement constraints, derived features, operations, and data type conversion. We call this new language Xcore.

Code Recommenders (Marcel Bruch, Eclipse Committer)
Riena on e4 (Heiko Barth, Eclipse Riena Committer)
Kooperatives Modellieren (Martin Vogel and Marc Janssen, TU Clausthal)

Eclipse Gyrex Demo (Gunnar Wagenknecht, AGETO)
Who Is Attending
Please use the Eventbrite page to register.
Eclipse 4 Training in Braunschweig on the following day
We're pleased to welcome Kai Tödter to BREDEX on the 29th June to give a one-day training course on Eclipse 4.
An agenda and further information, including registration details can be found here.