Acceleo/Views Perspective
Views and Perspective
Acceleo contains several views in its perspective in order to help the user during the development of its generators.
Overrides View
Result View
The Result view is used to display the traceability information computed during the generation. To learn more about this view and the traceability of Acceleo, you can go to the Traceability article.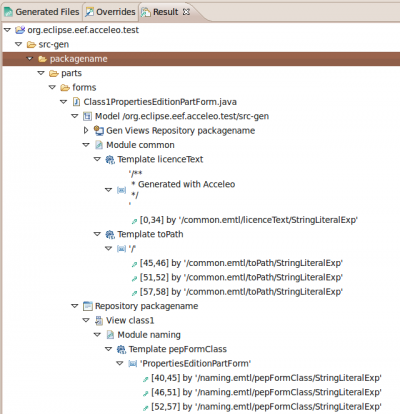 Generation Pattern
The Generation Pattern view allows the user to select one of the common design pattern of code generation and to choose the elements on which the pattern will apply.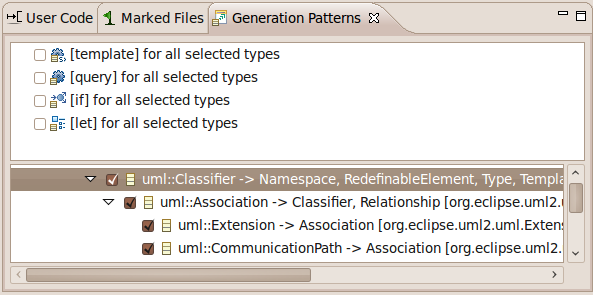 After this selection, the pattern can be used thanks to the completion mechanism of the Acceleo editor.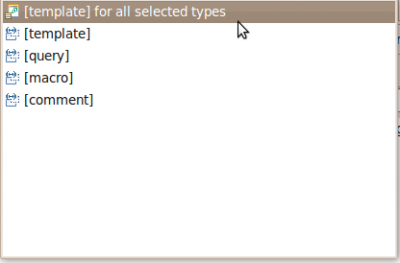 And here you can see the result of a design pattern used to create a new template for all kinds of UML "classifier".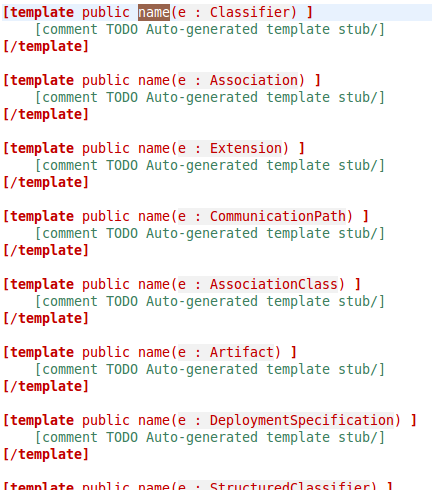 ---